Louis van Gaal says Man United players not affected by job speculation
Louis van Gaal is confident speculation about his future is not affecting the Manchester United players as he refused to discuss reports he is considering quitting this summer.
The Dutchman has a contract at Old Trafford until 2017 but there have been suggestions that he might leave a year early because of the pressure of the job.
However the 64-year-old, citing suggestions he was going to be dismissed during a run of eight games without a win, shrugged off such stories.

Manchester United
Southampton
Game Details
"I don't think the press have to help me with my decisions," he told a news conference. "First they have sacked me and now they are interfering [with] my future. I don't think I have to answer this question."
The former Ajax, Barcelona and Bayern Munich manager believes his players are not affected by the uncertainty about his own position.
"I don't think so," he said. "I think I have a relationship with the players of Manchester United and that is the most important thing and what is happening in the media is a different world."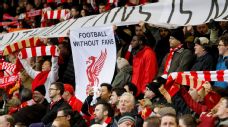 Wayne Rooney has now scored five goals in his last four games after a barren spell and Van Gaal revealed he was very happy with his captain.
"This is a fact that since Rooney is scoring we are winning our games or at least we draw against Newcastle away," the manager added. "There is a parallel and I have said that always. He is not only important as a player but as a captain also. I am very happy with him."
Rooney gave a half-time team talk during last week's 1-0 win over Liverpool which galvanised United to improve after the break and Van Gaal welcomed his intervention.
"I think not only Wayne Rooney is doing [that]," he explained. "There are several players who are doing that and that is what I want. The players are responsible and not only the manager. They are showing that."