Paul Scholes: Manchester United players looked bored in FA Cup win
Former Manchester United star Paul Scholes launched a fresh attack on Louis van Gaal's United side following their unimpressive 1-0 FA Cup win over Sheffield United, claiming the Red Devils players looked "bored."
Scholes has been critical of United's style of play under the Dutchman before -- and he pulled no punches after the late victory against the Blades.
United needed a stoppage-time Wayne Rooney penalty to overcome the League One side after producing a drab display that saw droves of home fans leave Old Trafford before the final whistle.

Manchester United
Sheffield United
Game Details
Scholes said on BT Sport: "The players looked bored themselves. There's no spirit, there's nobody having a go at each other, there's no smiling, there's no entertainment.
"I think even Van Gaal on the bench looks bored, but he'll come out and say he's happy.
"It wasn't a great performance, but will he be happy with it? I think he probably will be. I think that's the way he likes to play football.
"We haven't seen anything different now for the last six months, that's the way this team plays football and he'll be happy with the 1-0 win.
"But they didn't create a chance, and had to win a game against a League One side with a penalty in the 94th minute. In my eyes, it's not good enough."
Scholes said he felt there are too many "square pegs in round holes" in United's line-ups under Van Gaal but added: "As players, sometimes you have to lift the crowd, whether it's a tackle, whether it's a shot on goal. You need to make something happen as a footballer at this club.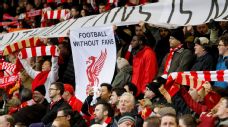 "To just to go through the motions like they did, people need digging out sometimes, it just seems to be accepted. "I'd be depressed [after that game]. It would take me two or three days to get over that performance.
"You've just seen 90 minutes of boring, defensive... I've tried to defend this team now for the last two or three weeks, it's getting more and more difficult to do it because every time you come to Old Trafford this is what you see -- negative football.
"I see square pegs in round holes with players in the team. There's so many question marks over the team."
He said it was "time for a change in style of football" but stressed: "I'd never call for a manager to be sacked. He's got some really good players there.
"His style of football is not suited to Manchester United's football, but he's going to argue that they've got through, they are fifth in the Premier League and only nine points off the top.
"And he has got a case for that, but I think fans would rather see a bit more excitement rather than be in those positions."