Ruud Gullit blames Memphis Depay's lifestyle for struggles at Man United
Former Netherlands star Ruud Gullit has blamed Memphis Depay's struggles in his first season at Manchester United on the 21-year-old's extravagant lifestyle.
Depay turned heads last week by arriving at training in a luxury Rolls Royce convertible, just days after his back-pass blunder cost Manchester United in a 2-0 defeat to Stoke.
And former Chelsea manager Gullit said the young winger needs to focus on his game.
"Memphis should concentrate fully on football," he wrote in De Telegraaf. "It would be a shame if someone like Memphis is going to be wasted because of all this side stuff.
"He has to make sure they talk about the footballer Memphis. He has to accept criticism like a man and get on with his job as a footballer."
In August, Memphis impressed by scoring twice on his first competitive start for United in a Champions League playoff. But he has scored just twice in the Premier League since then, and Gullit urged him to better take his opportunities.
"Don't be satisfied so easily -- if you get three chances and you only score once, you have to accept that you really did not play well," he said.
"At this level, that is not good enough. If you get one chance, you must put pressure on yourself to convert that one chance. That is what the game is about at this level."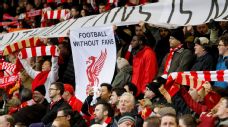 Gullit warned that Depay is already seen as a "bad buy" for United only a few months into his time at Old Trafford, and said he must focus to overcome that stigma.
"I am a fan of him and still have faith in him, but he has to start doing something with that label. He possesses many qualities, is still young and has time to show his class in the Premier League.
"Before that, he should remain low-key outside football. You must not turn up in a brand new Rolls Royce and a new Hummer at the training ground."