Manchester United's Marcos Rojo has good relationship with Louis van Gaal
Manchester United defender Marcos Rojo has told ESPN FC he has no problem with Louis van Gaal despite reports of a strained relationship between the pair.
Rojo, 25, reportedly fell out of favour with manager Van Gaal in the summer after failing to report for the club's preseason tour of the United States due to problems with his passport.
The Argentina international then further angered the Dutchman when he failed to reveal the full extent of a hamstring problem which saw him limp out of the game against Southampton in September which forced him to miss a number of matches.
Rojo, who featured in just two games up until October, has started United's last seven fixtures in all competitions and has impressed at left-back.
Asked if he had a good relationship with Van Gaal, Rojo told ESPN FC: "It is normal, as with any other coach.
"I don't ask him why he includes me in a game when I play, so I don't have any right in asking him why I don't play when he decides that I don't have to do it. It's as simple as that.
"Van Gaal does the same as any coach in the world. He decides who plays according to what he sees during the week, he chooses the players that he sees in the best condition and we have to accept all the decisions that the coach takes".
Rojo also rejected claims that Van Gaal is hard to work with due to an uncompromising man-management style which has seen him clash with a number of players throughout his managerial career.
"He is a very professional coach, he wants to get out the very best from each one -- that doesn't mean that he is rough," Rojo added.
"He wants his work to have success and we have to understand what he expects from each one of us."
Rojo is currently away on international duty with Argentina and the former Sporting Lisbon defender has angrily rejected claims that he missed last month's World Cup qualifiers with Ecuador and Paraguay at the request of Van Gaal after his failure to inform the club of the injury he picked up against Southampton in September.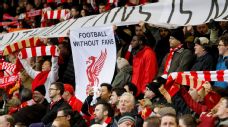 "Those are all lies, Van Gaal will never ask me or any other player to do something like that," he said.
Rojo also refuted suggestions that he was not actually injured when he was forced to pull of last month's games with Ecuador and Paraguay.
"Another lie. All the players of the national team come to Argentina when they are called," Rojo said.
"If you are a professional player you have to play for your team and also when you are called for playing for your country.
"In fact, if you have a good performance at your team, you have more chances to play for your national team."
Andres Garavaglia contributed to this report