Rio Ferdinand opens up about Man United's future without Angel Di Maria
Straight-talking footballers are something of a rare breed in an era when steering clear of controversy is often a safer route for the game's biggest stars, but Rio Ferdinand has always stood out from the pack for a variety of reasons.
A wonderfully elegant central defender who cemented his place as a United legend after winning six Premier League titles and the Champions League in his stunningly successful 12 years at Old Trafford, Ferdinand was also noted for his ability to turn heads with his comments off the field.
That looks certain to continue now that his playing days have come to an end and in an exclusive interview with ESPN FC at the launch of BT Sport's Premier League coverage in London, Ferdinand offered up his forthright views on a variety of topics.
From his take on Angel Di Maria's future as United's club record signing closes in on a move to Paris Saint-Germain, to picking out the player Old Trafford boss Louis van Gaal should sign this summer, Ferdinand had opinions aplenty and he was keen to share them.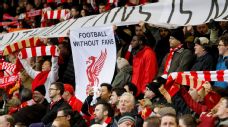 Q: Will Angel Di Maria regret his decision to walk away from Manchester United after just one season?
A: He will now always have on his CV that he was a failure at Man United. As a professional, I wouldn't want something like that on my record. If I could rectify it by staying and trying to prove myself, I would have done that, but he has decided to leave.
Q: Can you appreciate why some United fans feel let down by Di Maria's eagerness to move to Paris Saint-Germain a year after he came so close to signing for them?
A: I would have liked for him to stay there and prove he can perform for Man United. That is what we all wanted to see when the club paid so much for him last summer. I'm quite disappointed that he is going so soon. I think that he is a fantastic footballer and he just didn't do it last season for whatever reason.
Q: So why do you think it has not worked out for Di Maria at Manchester United?
A: Maybe he didn't fit into the system, maybe he didn't understand what he was being told tactically by Van Gaal. He had problems off the pitch with his house being burgled and that may have had a big impact on his desire to stay or go.
There are a lot of things that could have been factored into why he is going, but it is sad. Talent wise, I think he is one of the best players in the world. The price tags he has been sold for confirms that, but it just didn't happen for him.
Q: Are United right to move the player on if he is either unhappy or reluctant to stay, however a big a name he might be?
I can understand why some United fans are disappointed that Di Maria seems to have given up on making it at the club so quickly, but this is a business. United may have looked at it this summer and Van Gaal has probably come to the conclusion that he doesn't fit into our system for whatever reason. At that point, you have to cash in.
Q: Your old boss Sir Alex Ferguson was ruthless when he needed to get a player out of United. Has Van Gaal displayed a similar ethos in his dealings with Di Maria this summer?
A: Van Gaal has shown that he is big enough to stand up to a situation and say, okay let's get rid of this player if it is not working out. However big a name he might be. Let's get some of our money back, let's get someone else. No messing about, there's no point in keeping a player if he wants to go.
Q: United are getting a lot of money in for the sale of Di Maria, so who should they try and sign in the next few months?
A: Defensively they are short. They need a central defender and I would say go for John Stones at Everton. He is the best young defender in England and it is a no-brainer for me. You're buying someone who's going to give you ten years' service. He's a great prospect.
Q: Chelsea have made bids for Stones this summer, but is he ready to play for a top Premier League after just 44 appearances for Everton?
A: I like him. What is he 21? I think he is ready for it and United is the right club for him. At this stage of his development, he needs to play every week and he will get hat at United. I'm not sure he will play every week if he goes to Chelsea.
Q: Is the price tag being put on Stones realistic for a player with such modest experience?
A: That's the way it is in the Premier League now. Wherever he goes and if he goes, he will have a huge price tag and that means he won't have time to bed-in and have time to settle. When I look at him, he plays with a maturity that suggests to me he is ready to do that.
Q: How much pressure is United skipper Wayne Rooney under to perform this season as he looks set to be the lead striker for United after the departures of Robin van Persie and Radamel Falcao this summer?
A: Rooney is under huge pressure, that goes without saying. It has been the story for a long time now for Wazza. He has got a big season ahead of him. United need him to score 20-25 goals if they are to get into the mix for a title challenge and get their hands on a trophy. It's big pressure for Wayne.