MLS Power Rankings: LAFC clings to top spot as Rapids, San Jose rise
A heavy midweek schedule and a full weekend slate combined to make Week 17 of the 2019 MLS season one of the wildest in recent memory.
The best team in the league lost to what used to be the worst team in the league; another team that used to be the worst team in the league (or in the running, at least), rolled a rival in front of a massive crowd; the league's current (and unchallenged) worst team gave up a touchdown worth of goals to heap misery on an already terrible season.
What does it mean? Almost everybody's moving and some teams that managed to win this week will actually go down as the rankings make room for the hotter teams jumping over them. The rankings do not care. The rankings do what the rankings must.
Previous rankings: Week 16 | Week 15 | Week 14 | Week 13 | Week 12 | Week 11 | Week 10 | Week 9 | Week 8 | Week 7 | Week 6 | Week 5 | Week 4 | Week 3 | Week 2 | Week 1


1. LAFC (11 wins, 4 draws, 2 losses)
Previous ranking: 1

Next MLS match: July 3 at Sporting, 8:30 p.m. ET, live on ESPN+
Did anyone see that coming? LAFC were without several starters for a visit to Commerce City, but that didn't make them underdogs against the Rapids. It's a testament to the gap Bob Bradley's team has created at the top of the rankings that we're going to leave them right there despite the loss.
Previous ranking: 3

Next MLS match: July 3 vs. Seattle, 7 p.m. ET, ESPN+
Big things are happening in the Boogie Down Bronx. Valentin Castellanos' incredible day -- two penalties earned, two goals scored -- helped push NYCFC's unbeaten run to 11 games. After LAFC's loss in Colorado, the New York club is the only team in MLS with a single loss in the 2019 season.
Previous ranking: 2

Next MLS match: July 3 at Orlando, 7:30 p.m. ET, ESPN+
Philly's four-game unbeaten run ended on the outfield grass at Yankee Stadium on Saturday, but the Union's grip on first-place remains -- for the moment. Jim Curtin has done an excellent coaching job to this point but the pack is closing in on his team and the summer will bring more than one kind of heat.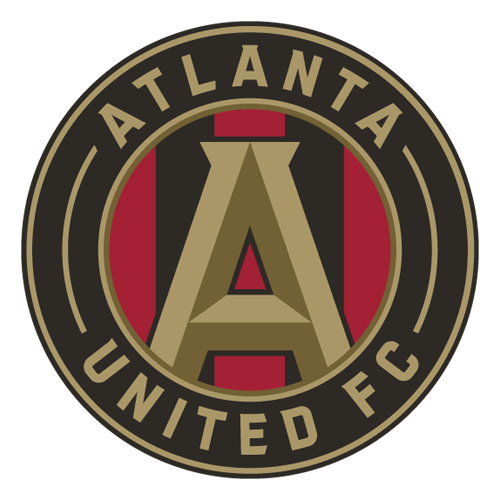 Previous ranking: 5

Next MLS match: July 3 at Chicago, 8 p.m. ET, ESPN+
The loss in Toronto to a young, reserve-laden TFC was a bad look for Frank de Boer's team, but the rough trip was mostly forgotten thanks to Saturday's win at home over Montreal. If Pity Martinez isn't going to contribute goals from open play, the return of Justin Meram to the score sheet could be a big boost for Atlanta.
Previous ranking: 4

Next MLS match: July 4 vs. Toronto, 9 p.m. ET, ESPN+
The Quakes humbled the Galaxy at Stanford Stadium on Saturday night, a sign that the paradigm is shifting between the two ancient rivals. LA certainly missed Jonathan Dos Santos in midfield, but the lack of production from Zlatan Ibrahimovic is most troubling. The Galaxy look like a team that very much needs summer reinforcements.
Previous ranking: 6

Next MLS match: July 4 vs. DC United, 9 p.m. ET, ESPN+
It was a story of missed chances for FC Dallas on the road in Portland on Sunday night in a loss that ended a one-point week for Luchi Gonzalez & Co. A brief surge, built on the back of two wins and two draws, renewed hope that the Texan club can ride its young talent to the playoffs this year.
Previous ranking: 14

Next MLS match: July 3 at Minnesota, 8 p.m. ET, ESPN+
The Quakes didn't need a "statement game" necessarily, but Saturday's romp over the Galaxy in front of 50,000 at Stanford Stadium will get a few more people talking about how rapidly San Jose has improved in the past two months. Matias Almeyda's team is now in the playoff places and probably won't stop at fifth place for very long.
Previous ranking: 9

Next MLS match: July 3 at Houston, 9 p.m. ET
Two really good things happened for the Red Bulls on Friday night: They beat the Fire 3-1 and added three points towards playoff qualification, and Bradley Wright-Phillips returned to the field for the first time in two months. BWP wasn't quite at usual BWP levels, but the Englishman's return is a big boost as July arrives.
Previous ranking: 8

Next MLS match: July 4 at FC Dallas, 8 p.m. ET, ESPN+
United hasn't lost a game since mid-May, but the five-game unbeaten run (with four of them draws) is not the kind of streak worth celebrating. Wednesday's win over Orlando was important, if a bit lucky. As Saturday's draw with Toronto proved, there won't be Wayne Rooney golazos every time out.
Previous ranking: 18

Next MLS match: July 5 vs. New England, 10 p.m. ET, ESPN+
The revival of the Rapids under Conor Casey is bordering on the ridiculous at this point. Colorado collected two points from their first 11 games and had a -14 goal differential through that period. With Casey at the helm the Rapids have 17 points from seven games with a +6 differential.
Previous ranking: 10

Next MLS match: July 6 vs. Minnesota, 7:30 p.m. ET, ESPN+
Orji Okwonkwo's twisting wondergoal stole the show in a Wednesday night home win over Portland. If you haven't seen it already, go watch it six or sixty times. It was the highlight of the week for Montreal, who dropped a result on the road in Atlanta on Saturday (but managed to score the first goal by a visiting team at Mercedes-Benz Stadium this year).
Previous ranking: 11

Next MLS match: July 3 at NYCFC, 7 p.m. ET, ESPN+
The Sounders edged Vancouver 1-0 on Saturday to break a three-game losing streak. The result was big for Seattle, but the talk of the game was 16-year old Danny Leyva. In his first MLS start (while wearing No. 75), Leyva looked the part of a future star and nearly had an incredible debut goal before it was ruled out by VAR.
Previous ranking: 7

Next MLS match: July 3 vs. New York Red Bulls, 9 p.m. ET, ESPN+
Adversity has hit Wilmer Cabrera's team, now winless in five as it suffered two road defeats this week. To be fair, it was an insane run of three road matches for the Dynamo following the Gold Cup break. In seven days, Houston played in Portland, San Jose, and New England ahead of another midweek game (at home) Wednesday vs. RBNY.

Previous ranking: 19

Next MLS match: July 4 at Colorado, 10 p.m. ET, ESPN+
There was a time, not that long ago, that the Revs might not have taken care of business against a wounded team like the Dynamo, even at home. Times have changed. Teal Bunbury's late goal against Houston, combined with Wednesday's draw with Philly, have New England on a six-game unbeaten run.

Previous ranking: 15

Next MLS match: July 7 at NYCFC, 6:30 p.m. ET
After punting on a trip to Montreal amid a heavy schedule in midweek and suffering a 2-1 loss, the Timbers scored a home victory over FC Dallas on Sunday night. Brian Fernandez is now a record-holder: The Argentine forward who joined from Necaxa is the first player ever to score in his first five MLS games.

Previous ranking: 16

Next MLS match: July 3 vs. San Jose, 8 p.m. ET, ESPN+
18-23-30-43-70-75-87. It reads like some sort of Cold War cipher, but it's actually the minutes of the seven (7!) goals Minnesota United scored against FC Cincinnati on Saturday in St. Paul. The Loons put on a show in a game that had to be a win for their playoff chances.

Previous ranking: 12

Next MLS match: July 3 vs. Philadelphia, 7:30 p.m. ET, ESPN+
The Lions bounced back from a loss in DC on Wednesday with a win in Columbus on Saturday, the third time in a row they've followed up a loss with a victory. Breaking that pattern -- meaning winning a second in-a-row and starting the club's first winning streak of the year -- means beating first-place Philadelphia in Orlando on Wednesday night.

Previous ranking: 18

Next MLS match: July 3 vs. Columbus, 10 p.m. ET, ESPN+
RSL secured an important home win against Kansas City on Saturday, riding two Sam Johnson goals to the three points. Those were Johnson's sixth and seventh goals of the season, a decent first-half return for the winter DP signing. Johnson's acclimation to MLS was rocky but as long as he's scoring, Mike Petke won't complain.
Previous ranking: 18

Next MLS match: July 6 at LAFC, 10:30 p.m. ET, ESPN+
The 'Caps stole a point on the road in Frisco on Wednesday, then put up a mediocre performance against the Sounders in Seattle on Saturday night. The loss to the Sounders ended a six-game unbeaten run that was more of a "not-winning much" run. Vancouver picked up just eight points from six games and failed to move off ninth place in the West.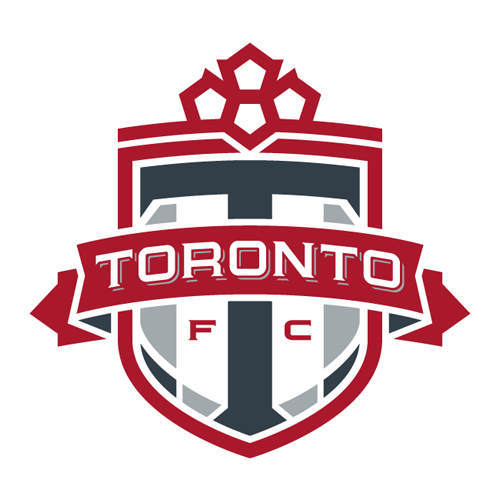 Previous ranking: 20

Next MLS match: July 4 at LA Galaxy, 10:30 p.m. ET, ESPN+
Everyone in MLS has had their fair share of run-ins with VAR this season, but this was a particularly VAR-tastic week for the Reds. VAR gaveth (in the form of late penalty to push TFC past Atlanta on Wednesday) and VAR taketh away (via a late penalty for DC United which robbed Toronto of two points in Washington.)

Previous ranking: 21

Next MLS match: July 3 vs. LAFC, 8:30 p.m. ET, ESPN+
It was fitting, considering the season that Sporting is having, that Benny Feilhaber entered Sporting's 2-0 loss to Real Salt Lake already carrying a yellow card (for dissent, earned by trying to convince the ref to give a RSL a booking from the sideline). Like Feilhaber, SKC has been playing with no margin for error for months.
Previous ranking: 22

Next MLS match: July 3 vs. Atlanta, 8 p.m. ET, ESPN+
"Play well and lose" is not exactly a rallying cry, but it does seem to be the best way to describe the Chicago Fire quite often. The Fire controlled much of their match against the Red Bulls in New Jersey on Saturday, but still bumbled their way to a defeat. Rough stuff.
Previous ranking: 23

Next MLS match: July 3 at Real Salt Lake, 10 p.m. ET, ESPN+
Our completely-made-up-but-totally-plausible polling data shows 97% of Columbus Crew fans and 100% of Columbus Crew head coaches would like the Gold Cup to just end early already.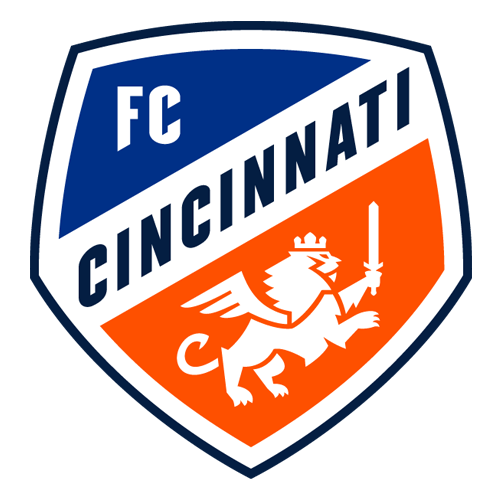 Previous ranking: 24

Next MLS match: July 6 vs. Houston, 7:30 p.m. ET, ESPN+
Someone said something about "progress" re: FC Cincinnati last week, but we can't remember who it was. Pretty sure it wasn't us. Nope. *puts fingers in ears and yells "LA LA LA"*