MLS W2W4: Can Quintero stay hot for Minnesota? Ibra, Galaxy meet San Jose in Cali Clasico
The depth of MLS teams will be put to the test this week, including FC Cincinnati's visit to Minnesota on Saturday on ESPN and the first Cali Clasico of 2019 on display in Palo Alto. There's another Canadian clash for Atlanta United, too, this time at home against Montreal.
Minnesota's cup runneth over
Minnesota didn't exactly go into the MLS international break on a high note. In fact, Adrian Heath's team slumped to three straight defeats before taking a break from league action, but a funny thing happened during its MLS respite.
The Loons suddenly found form in U.S. Open Cup play after posting a 4-1 win over Sporting Kansas City and then an impressive comeback 3-2 win in Houston against the Dynamo when it was staring at a 2-0 deficit with just 25 minutes to play.
Most significant, though, has been the scorching form of Darwin Quintero. The Colombian had a brace in each cup victory, which should certainly help calm the nerves of Minnesota United fans who have not seen Quintero score in league play since April 19, a stretch of nine matches. Countryman Angelo Rodriguez's return to the scoresheet two minutes into the cup win over Sporting Kansas City is also a welcomed sight considering his seven-match goal drought in league play.
Whether it's the play of Colombia in the Copa America that has inspired Quintero and Rodriguez or just simply the warmer weather, those two will want to carry that cup momentum into Saturday's home date with FC Cincinnati (4 p.m. ET, ESPN). First-year franchise Cincy is in a rebuilding mode after its volatile start both on and off the field. Anything positive will be warmly welcomed.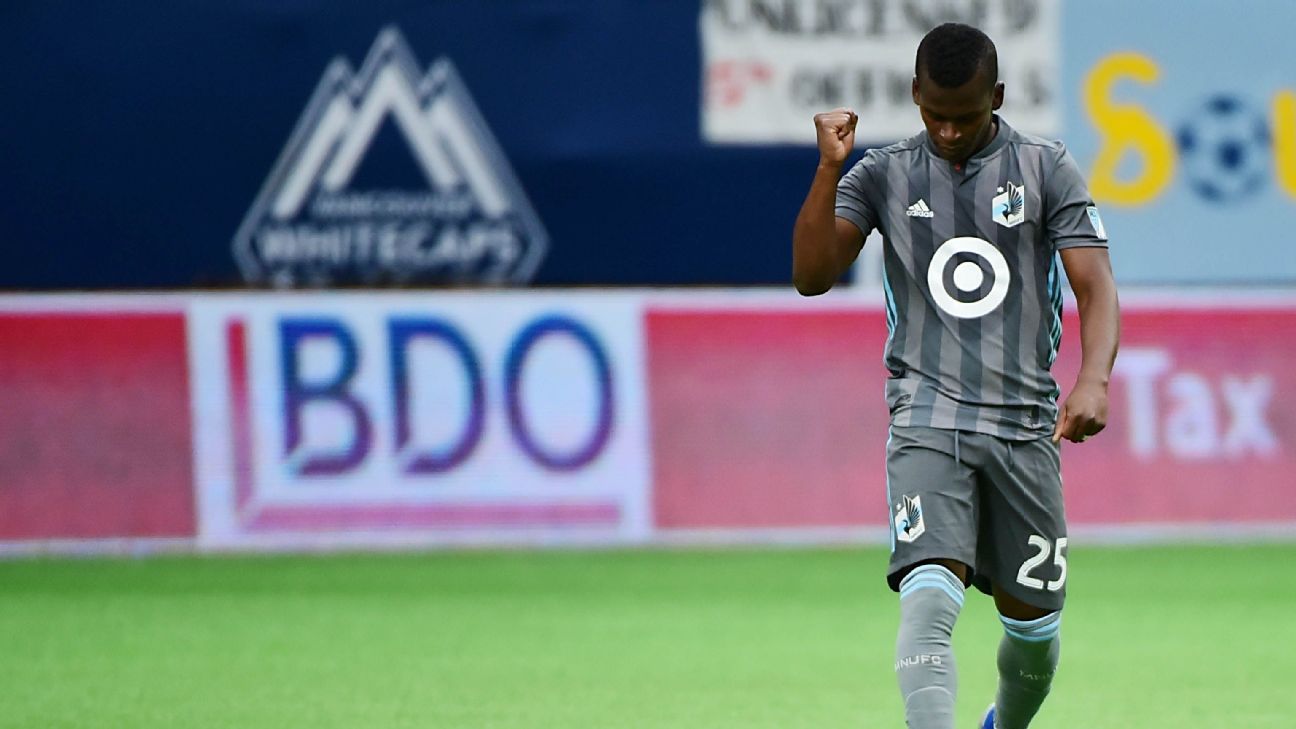 A second crack at the Cali Clasico for Zlatan
For all the talk of Zlatan Ibrahimovic's goal-scoring prowess against crosstown rivals LAFC, the LA Galaxy man has also had his share of success in the Galaxy's other derby match, the "California Clasico" against the San Jose Earthquakes.
The big Swede missed his first Cali Clasico last season but then took Stanford Stadium by storm about a year ago when he rocketed in a pair of goals to give the Galaxy an early 3-1 lead in Palo Alto. Yet in true 2018 Galaxy style, the defense collapsed and coughed up a pair of goals, leaving Ibrahimovic plenty frustrated in a 3-3 draw.
Speaking of which, the frustration displayed on the face of the 37-year-old seems to be a growing topic but most of the time he backs it up, so it's hard to fault him. Thierry Henry did the same thing when he was in New York with the Red Bulls, so some chiding from a superstar teammate can't be the worst thing.
On the field, the Galaxy took care of matters last week in Cincinnati and head back to Stanford to take on San Jose on Saturday night (10 p.m. ET, ESPN+). LA faces a much different Earthquakes team led by Matias Almeyda, who continues to work wonders in NoCal. Almeyda, a former River Plate player and coach, will surely have something special planned to stop former Boca Juniors player and coach Guillermo Barros Schelotto's side.
No time for a 'Pity' party
After a rough stretch to start the season, Atlanta United has settled into its new identity as being one of the best defensive teams in the league, having conceded only 14 through 16 games, including three Wednesday night in Toronto in a 3-2 loss.
It still has to feel frustrating for Atlanta fans though. At this stage last year, the team had scored 33 goals; this year just 21. But even despite missing star striker Josef Martinez to international duty and Ezequiel Barco to injury, Atlanta led Toronto and even had a chance at a point late on, only for Gonzalo "Pity" Martinez to blast a last-second penalty kick into the stratosphere.
The 2018 South American Player of the Year can't afford to stay down in the dumps because redemption is there for the taking Saturday at home against Montreal (6 p.m. ET, ESPN+). Not just Atlanta fans but all of MLS keeps waiting for Martinez to take over the league and dominate week in, week out. With other key pieces missing, Atlanta needs the former River Plate man more than ever to leave his mark.