MLS Hot Stove: Will Nagbe end up in Columbus? Is Vargas the man for Portland up front?
The MLS regular season isn't due to start for another two weeks, but for a quintet of MLS teams, the start of the season has arrived. Next week the quarterfinal round of the CONCACAF Champions League begins with Toronto FC, Sporting Kansas City, the Houston Dynamo, Supporters Shield holder New York Red Bulls and reigning MLS Cup champion Atlanta United all in action.
Yet that doesn't mean teams are settled in terms of personnel. Far from it. Here's the latest from around the league.
The Nagbe mystery continues
A figurative earthquake disrupted Atlanta United's preseason preparations in Southern California when it was reported by Dirty South Soccer that midfielder Darlington Nagbe was pushing for a trade to the Columbus Crew. Nagbe's Ohio roots run deep -- he spent part of his youth in the Cleveland area and played collegiately at the University of Akron. A potential move to the Crew would also reunite him with Crew manager Caleb Porter, who managed Nagbe in college and in the pros when the two were with the Portland Timbers.
After showing up to the California portion of training camp a day later than his teammates, Nagbe didn't log any minutes with the first team during scrimmages and was later sent back to Atlanta without an explanation from the club. Nagbe is supposed to resume training with his teammates on Friday.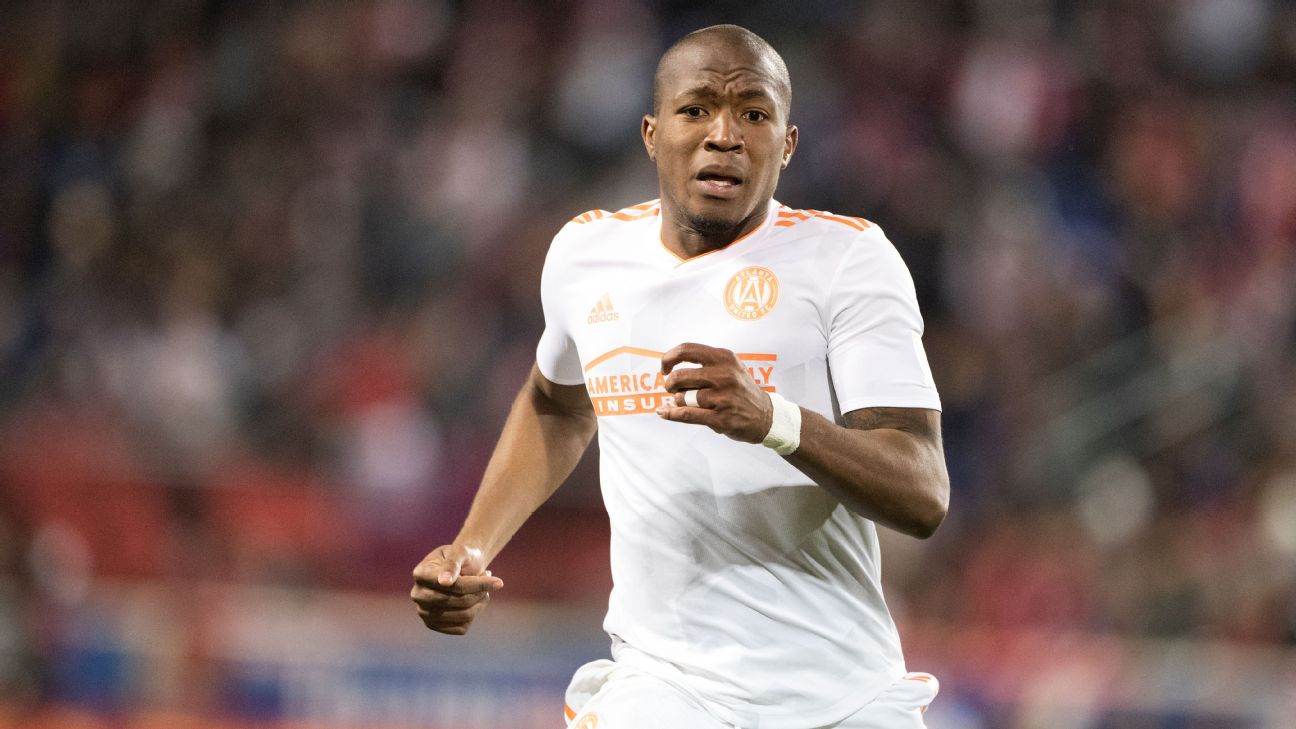 Multiple sources have told ESPN FC that Nagbe's current situation has nothing to do with his relationship with new Atlanta manager Frank de Boer, but rather an unspecified issue involving upper management. Nagbe's contract runs through the 2020 season and last year paid him $620,000 in total compensation, the seventh-highest on the team; no one will say whether Nagbe's issue is contract-related.
Plenty of eyes will be on Atlanta's practices later this week to see whether Nagbe is indeed in the fold.
Toronto playing waiting game on Pozuelo
It seems like not a week goes by in which Toronto FC isn't involved in some kind of transfer drama. Earlier this offseason, it was Victor Vasquez heading to UAE club Al-Arabi. Then it was Sebastian Giovinco moving to Saudi Arabian club Al-Hilal. Now the Reds find themselves tied up over the hoped-for acquisition of KRC Genk midfielder Alejandro Pozuelo.
Genk is currently 11 points clear of second-place Club Brugge at the top of the Belgian First Division A and it wants to keep Pozuelo until the end of the season, improving its chances to secure a league title. Belgium's championship involves a playoff round as well, so simply finishing in first place during the league season won't be enough to guarantee that Genk will win the title and with it, a lucrative place in the group stage of next season's UEFA Champions League. Genk said Pozuelo verbally committed to staying until the end of the current campaign, but the player said he was pressured into doing so and now wants to leave. Pozuelo's agent is attempting to secure his release via an €8 million release clause so he can move elsewhere.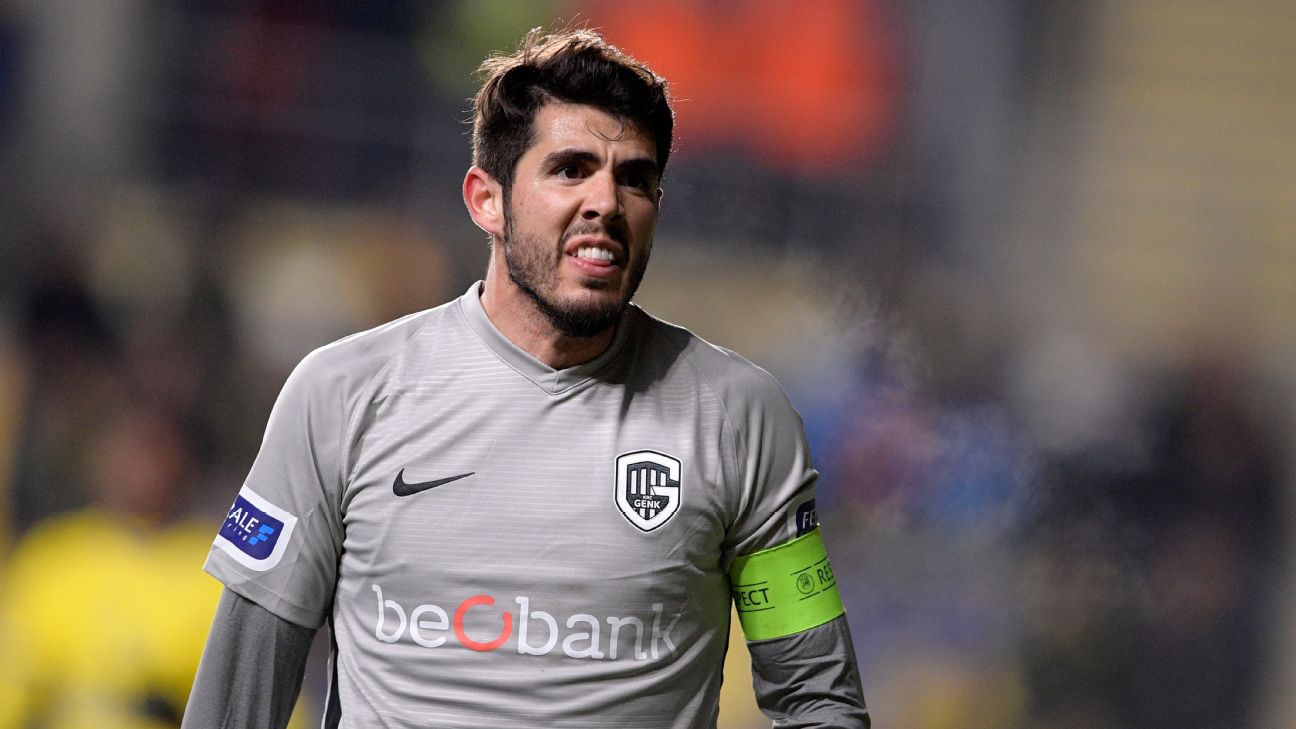 Toronto, for its part, is being patient but has its limits. Its aforementioned CONCACAF Champions League commitments begin this Tuesday against Panamanian side Independiente. At some point, if Pozuelo isn't freed up, the club will begin to look elsewhere.
"We don't want to wait very long to sign our DP," said team president Bill Manning, while declining to specify Pozuelo as the team's primary target. "We want to make sure it's the right guy. It's complicated."
The Galaxy's roster dance goes on
Toronto's pursuit of Pozuelo isn't the only thing that's complicated.
As of this writing, the LA Galaxy still have four Designated Players on their roster, meaning one of them will have to take a pay cut in order for the Galaxy to be roster compliant by March 1. Zlatan Ibrahimovic just redid his deal to make him a DP, so his contract is untouchable at the moment. That leaves either Gio dos Santos, Jonathan dos Santos or Romain Alessandrini to be the player to lose his DP status and have his salary reduced for 2019.
MLSSoccer.com's Sam Stejskal reported that the Galaxy are trying to redo Gio dos Santos' deal, after the club was reportedly given the green light by owners AEG to buy out his contract. At first glance, it seems a peculiar choice.
Based on last year's salary data, Gio dos Santos' total compensation ($6 million) is substantially higher than those of brother Jonathan ($2 million) or Alessandrini ($1.869 million). On that basis it would seem easier to restructure Alessandrini's contract given the lower dollar amount involved. But performance factors into things as well, and Gio hasn't played at anywhere near a DP level during the past two seasons. Injuries have played a part in that, but the fact remains that his production hasn't been at the level his salary demands. Alessandrini, meanwhile, has averaged double digits in goals and assists during his two years in the league. Why should he be the one to have to wait for his money?
Granted, whoever has their deal redone will get his money, but it's complicated. One league source said that when considering whether a player is a DP or not, MLS averages out the total spend of the guaranteed years, so paying Gio dos Santos $1.5 million this year and the remainder of his deal next year isn't an option, unless of course the last year isn't guaranteed. That is unlikely to happen. Stay tuned.
Could a Gonzalez return to MLS?
Giancarlo Gonzalez wasn't in MLS for long. The Costa Rica international defender signed with the Columbus Crew just before the 2014 season and was so impressive at that year's World Cup that he drew the attention of Palermo, then in Serie A, and was transferred that August. All told, he made just 17 appearances for the Crew, but the fact that Palermo paid a transfer fee meant that he was put on the league's allocation list.
That is relevant given that multiple sources have told ESPN FC that Gonzalez, now on the books at Bologna following Palermo's relegation to Serie B two seasons ago, is exploring the possibility of returning to MLS, with the Galaxy among the teams interested in his services.
Of course, it would take some doing for Gonzalez to land in L.A. The Galaxy are currently 11th in the allocation order, and while a trade could be executed to move up higher, that would only add to the acquisition cost. Toronto currently has the top spot. The coming months will determine whether Gonzalez can overcome the league's arcane roster rules and return to North America.
Vargas next on Portland's target list?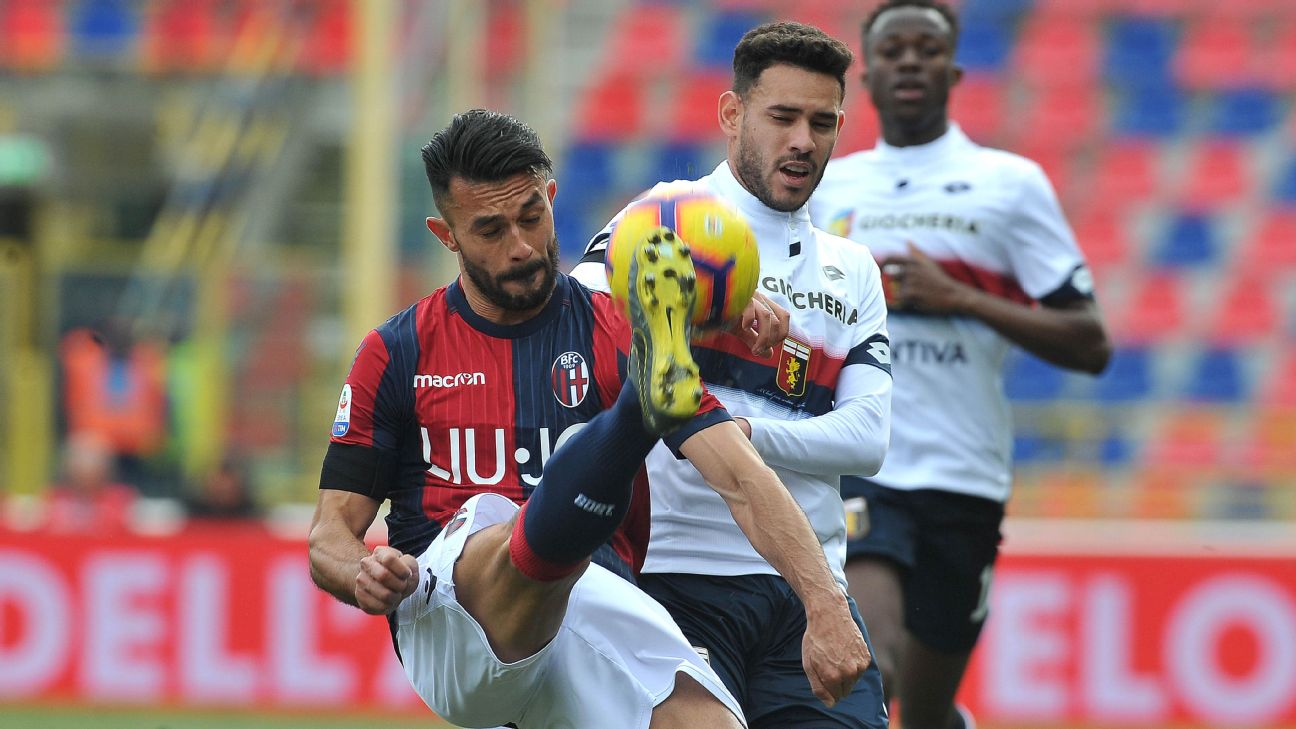 Portland's striker search has gone from AEK Athens' Ezequiel Ponce and Tigres' Julian Quinones to another Tigres forward, Eduardo Vargas. As much as the last name caught the eye, so did the reported transfer fee of just under $10 million. If the deal gets over the line -- to be clear, it's not done yet -- it would rank in the top five of incoming transfer fees in MLS history.
The question is: Would Vargas be worth it?
Vargas has been prolific for Chile at the international level, topping the scoring charts in two different Copa Americas that were both won by La Roja. Vargas' form at the club level is a different story. Only four times in his 13 years as a professional has he managed to break double figures in goals during a season. (For consistency's sake, numbers have been combined to reflect Mexico's split-season format.) Since the start of the 2018 Apertura, Vargas has been used as a substitute in half of his 20 league appearances. There is also the fact that at age 29, there's unlikely to be much in the way of sell-on value. Under those circumstances, the fee is an eyebrow-raiser for sure.
Then again, if you're Portland and you think this is the last piece to an MLS Cup puzzle, it makes some sense, especially given its $7 million transfer fee offer for Quinones was rejected by Tigres without a counteroffer.
Tigres is in the driver's seat here. The club doesn't have to sell and can hang onto Vargas if it so chooses. Will they?
'Long way to go' in CBA talks
Late last year, there were reports that negotiations on a new collective bargaining agreement between the MLS Players Association and MLS were progressing and that a deal might get done early, avoiding the 11th-hour negotiating that took place the last two times the CBA was up for renewal. MLSPA executive director Bob Foose stated that while informal talks have been ongoing for a while, no deal is imminent.
"It's still very early, especially with each passing CBA, things are framed better," said Foose. "There's no conversations happening now. We've talked much more frequently during this CBA about things and big-picture things. There's lots of dialogue generally speaking, but nothing to report on the CBA at this point."
That doesn't rule out the possibility of an agreement being reached earlier than last time, but Foose indicated that it's too early to tell whether that will be the case. According to the union's web site, the current deal expires on Jan. 31, 2020.
"We've still got a long way to go," he said. "I do think we've had much more productive dialogue during the term this time than in the past, so I think we understand each other better, which is a good thing, but we're certainly not close to any kind of an announcement."