Fitness, chemistry and stuck trucks: Preseason starts the road to MLS Cup
Michael Parkhurst is the Columbus Crew SC captain and a U.S. international defender. In this guest blog, he writes about preparing for the new MLS season.
LAKEWOOD, Fla. -- A new year and a new season beckon. It's the beginning of a long and arduous journey that will contain highs and lows throughout an 11-month run that will culminate with a heroic performance in MLS Cup and the hoisting of a trophy as confetti fills the sky.
So says every team at the start of preseason.
It was a short offseason for Crew SC -- the final was on Dec. 6, and we reported back on Jan. 21 -- and it's true that we begin 2016 with the memory of last year's MLS Cup still ingrained in our minds. It takes awhile to get over such a loss. I should know: I'm 0-4 in MLS Cup finals.
It hurts because winning a championship is our dream, and we were so close after putting in so much hard work. It's hurts because we had to beat the hottest team -- Montreal -- and the best team -- the Supporters' Shield-winning Red Bulls -- just to get to the final. It hurts because we lost to Portland in front of our home fans in an unbelievable atmosphere.
So yeah, it hurts. But, as the days and weeks pass, the pain decreases, even if it will never completely vanish. Looking back a decade to my time in New England, I still feel the pain of Pando Ramirez's volley hitting the net for LA in 2005 and Brian Ching's header one year later, the latter of which came one minute after we took the lead.
The pain is always there. But the focus moves on, and that's where Crew SC is now: Focused on the challenges of a new season and ready to put that hard work in all over again for another chance at the Cup.
And so here we are in sunny Florida, taking the first steps toward the trophy and confetti. Before we open the season against the Timbers on March 6, much preparation and hard work must take place, both on and off the field.
It begins with two weeks of fitness, technical and tactical work, as well as integrating rookies and new signings. And more fitness. No games are played at this point, but it is an important time that builds the foundation for a new season.
Off-the-field stuff is vital to build team chemistry. It occurs naturally when the team is in a hotel together for two weeks. Van rides to and from training, breakfast and lunch at the hotel and dinners out all provide ample time to get to know one another and, perhaps more importantly, razz anyone and everyone about anything and everything.
Two weeks of tough training and multiple double days can lead to the occasional -- OK, constant! -- complaint from us professional athletes. Thus it becomes important to add humor, mostly at the expense of a teammate or coach, to lighten the mood and take the mind off sore, heavy legs.
It's all part of the process toward building a cohesive, effective and successful team, although things have changed throughout my 12 years as a pro. The game has become more demanding, the competition more fierce and the expectations much higher.
In my first couple of years with the Revolution, back in the mid-2000s, you didn't come into camp at anything near full fitness -- that's what the first two weeks were for. Preseason back then was also longer, at almost two months, which meant things could be more gradual.
And we enjoyed that process. Steve Nicol, always known as a player's coach, made sure that when we worked, we worked hard, but when we were off, we were free to enjoy ourselves and our surroundings.
Preseason in places like Costa Rica, Bermuda and Cancun sure allowed us to do that! Beach surroundings, training once a day and enjoying nightly group adventures around the local towns was the norm. It was a product of the times, and it worked for us.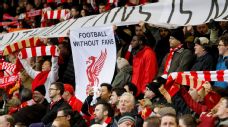 In the years since, the science and evolution of the modern game have changed things for the better. For example, every training session is now monitored for workload through heart rate monitors and GPS systems. They track distance covered, speed, power and heart rate numbers to see how each player fared and to calculate the overall exertion of the group.
Such data tell the staff if they pushed us too hard (although they could just ask the complaining players!) or not hard enough (said no player ever). The information also helps to plan upcoming sessions with regard to duration and intensity. Everything is a science.
Some things have changed over the years, but the endgame remains the same for preseason: to prepare not only for opening day but also for the full MLS season. We get our bodies physically ready for Week 1 and our minds mentally ready for the entire campaign.
Every club's aim is to set a standard of play -- both physically and tactically -- and to try to improve upon that over the course of the season. The teams that do this the best will probably be the last ones fighting for the cup and the confetti.
And if that happens to be Crew SC, we'll probably look back at these first weeks in Florida and think: "Ah, it wasn't so bad after all!"
Follow Michael Parkhurst on Twitter @MFparkhurst.