Growth of MLS not only making U.S. stronger, but its CONCACAF rivals too
When the United States men's national team lost a shocker to Jamaica in the semifinal of the 2015 Gold Cup, the Reggae Boyz got goals from Darren Mattocks and Giles Barnes. The two attackers play in Major League Soccer -- for the Vancouver Whitecaps and the Houston Dynamo, respectively -- and so do five of their teammates from the squad that pulled off one of the biggest upsets in the tournament's history.
A growing number of MLSers are making national teams around CONCACAF. Forty-five players appeared in the 23-man rosters for the regional championship with another 18 listed on the preliminary team sheets. Even accounting for the dozen Americans in the 45, that's a record number -- one that demonstrates MLS's growing influence on the national teams that most frequently play the Stars and Stripes. Players from CONCACAF countries who come to the U.S. find an improving league, good pay and excellent conditions. The opportunities, in turn, create stiffer competition for the red, white and blue.
"Yes, 100 percent," said Alvas Powell, a defender for the Portland Timbers who appeared in the Gold Cup along with Mattocks and Barnes, when asked whether having so many players in MLS made Jamaica a better team.
Costa Rica's Waylon Francis agrees. "To be honest, coming here and playing in a different country exposes you to different things and gives you, what I would say, a better edge," the Columbus Crew defender said. "It has benefited our national team in many ways."
Joevin Jones, who played with W Connection in Trinidad and Tobago before joining the Chicago Fire, sees the Soca Warriors benefiting as well. "We are improving because almost all our players play abroad," the midfielder with 38 caps for his country said. "A lot of them play in MLS."
The fact more of CONCACAF's best find themselves in MLS isn't a bug; it's a feature, which is a part of the league's grand plan for improvement. "If we have more players who are playing for national teams in CONCACAF, that's a good indication that we are succeeding," Todd Durbin, MLS's vice president of player relations, told me a few years ago. "We want the best players in CONCACAF to believe that MLS is the best place for them to play, the best place for them to compete and the best place for them to continue their careers."
At the 2003 Gold Cup, Costa Rica, Guatemala, Honduras, Jamaica, Panama and T&T had a total of five players who called MLS home with the vast majority of their players playing in their domestic leagues. (Panama and T&T didn't even qualify.) During the 2015 version, 32 MLSers represented those six countries. This season, for the first time in MLS history, more than 50 percent of the league's players were born outside the U.S.
This dynamic creates a conundrum. A better MLS is better for American players, but it also improves the fortunes of the U.S.'s CONCACAF opposition. And more foreign talent limits the opportunities for Americans. There are only so many roster spots, after all.
The question is whether the success in drawing skilled men from around the region negatively impacts the U.S. national team. The short answer is yes because it's helping all national teams improve, especially the ones from smaller countries with a developing soccer program. Panama and T&T, specifically, have seen their Elo ratings rocket from 1367 and 1394, respectively in Sept. 2003, to 1671 and 1579 at the beginning of this month.
This isn't entirely due to MLS, but it's part of the equation. Several of the region's players say infrastructure is better in the U.S. than in leagues in Central America and the Caribbean, and MLS provides a stage for someone such as Honduras' Andy Najar to be seen. If it wasn't for his time at D.C. United, would Anderlecht have come calling? Probably not. Finally, MLS creates opportunities for younger players from CONCACAF countries, which increases the difficulty for the U.S. to qualify for important age-group tournaments such as the U-20 World Cup and the Olympics.
However, it's not entirely a bad thing for the U.S. to face better teams in CONCACAF tournaments. If head coach Jurgen Klinsmann wants competition, he's going to get it as MLS helps other national squads improve. And let's face it: Even increased competition shouldn't lead to losses; the Americans should still be a superior side to all regional opponents with the possible exception of Mexico.
For every Jamaican player MLS gives an opportunity to, it gives at least one and probably two or three to young U.S. talents -- especially as the reserve squads in USL and the development academies gain traction. Three years ago, 56 of the top 100 American players were MLS-based but only three of the top 20. As of August, it's 60 out of 100 and, remarkably, 10 out of the top 20. Aron Johannsson was the only American scorer in the 2015 Gold Cup who doesn't play in MLS.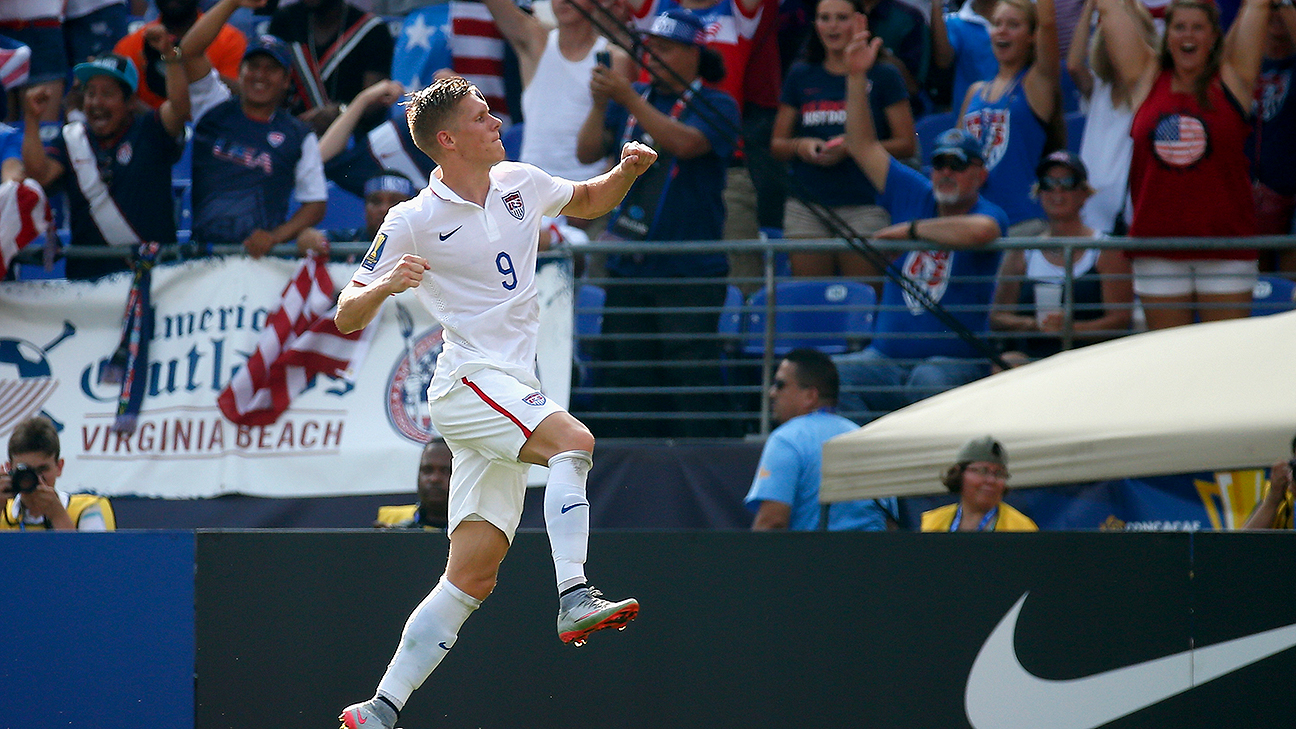 One thing is clear: the influx won't stop. If anything, it will speed up. As more players from individual countries find success in the league, they open up opportunities for their countrymen and others from around the region.
Jones considers Daneil Cyrus, who had a short stint with Sporting Kansas City in 2011 and is now on loan with the Chicago Fire, one of his best friends. Powell asked Ryan Johnson and Donovan Ricketts about MLS before Powell moved to the Timbers. They told him it was a good league with great young talent. Francis talked to MLS veteran Alvaro Saborio before making his move.
"Luckily, us Ticos have had some success here in the league, and it is good not only for Costa Rica but Central America," Saborio said. "I think that also fires up the guys, the young players that want to go out and take care of their business and come to this league."
Powell agrees: "A lot of young players have already moved to MLS, and a lot of young players would love to come to play in MLS, 100 percent right now."
When they do, the Americans may suffer more defeats like the Gold Cup debacle, giving Klinsmann another reason to express his ire at the domestic league.
Noah Davis is a Brooklyn-based correspondent for ESPN FC and deputy editor at American Soccer Now. Twitter: @Noahedavis.