Kaka and Villa inspire MLS win but All-Star game shows league's depth
DENVER -- Let's start with the game. Not because the MLS All-Stars beat Tottenham 2-1, but because, for once, the game ended up mattering. Sort of.
Not in the sense that there was much to infer from the result (All-Star teams have won before -- and against more storied European opposition), but in the sense that the conversation around the All-Star Game, its format and the very fact that it is played seems to have shifted from, "What will they think of us?" to, "What do we think of us?"
MLS All-Stars

Tottenham Hotspur
Game Details
Tottenham were almost an afterthought, as MLS players, coaches, media members and fans spent the week discussing East-West formats, competitive incentives and whether the game should be played at all in the future.
There was a confidence about what was being contested in those conversations that hasn't always been there in previous incarnations, when there was always a slight anxiety about appearing too gauche in front of the mostly English sides that have provided the opposition.
But there was little sense of anyone seeking any validation from Tottenham as they affably trotted out the usual cliches about standards "improving every year" and "wanting to play in MLS at some stage in my career" at the joint news conference earlier this week. If anything, the response was more one of eye-rolling at what's become a summer ritual of platitudes from visitors.
It's as if the collective culture of the league has finally realized that the day will not come when English football tells American soccer it has arrived. Progress will happen without Europe's permission or recognition.
In that spirit, it was quite fitting that the All-Stars should win on Wednesday night without many of their own "stars" and, in the first half especially, with a display that not only refused to let Spurs impose themselves, but played through and around them at times with complete self-confidence.
It helped to have Kaka and David Villa, of course -- the two World Cup winners were hardly likely to be fazed by a team containing none -- but beyond that pair, a fascinating subplot of the week was watching the MLS roster slowly morph to tell a story of the league that went beyond its marquee names.
As All-Star week progressed, the potential star power had slowly ebbed away from the game as injury withdrawals from big-name players began to change the complexion of the team coach Pablo Mastroeni ultimately put out.
By Wednesday afternoon, when Sebastian Giovinco pulled out of the roster to be replaced by Jozy Altidore, controversial Commissioner picks Steven Gerrard and Frank Lampard were absent, Michael Bradley and Robbie Keane had also withdrawn and Obafemi Martins' long-term injury had kept him out as well.
But without that top tier of brand names, it was perhaps possible to see a little clearer what an accurate cross section of the league's key contributors looks like. With Lampard and Gerrard absent, for example, there were places for Dax McCarty and Juninho, two midfield stalwarts who are both invaluable to their teams and who deserve individual recognition for that value.
And most intriguingly, the game started with the attacking trio of Dempsey, Kaka and Villa backed by what would have been a perfectly credible U.S. national team. DaMarcus Beasley, Omar Gonzalez, Matt Besler and Tony Beltran were in defense in front of goalkeeper Nick Rimando, while the midfield rounded was out with McCarty, Gyasi Zardes and Graham Zusi.
And while the All-Stars needed Rimando to save them from time to time, as Tottenham's Harry Kane found his usual predatory spots, the cohesion with which this notional group of strangers played in the first half can largely be explained by the fact that the core of the team were veterans of multiple national team camps together.
Jurgen Klinsmann might not be happy with the critical mass of national team players who have embraced MLS as "a league of choice" -- to use the league's own rhetoric -- but with many of the major foreign names absent, it was readily apparent just how important that sector of players is to the current identity of the league.
Beyond that were the solid club players who started the second half, exemplified by Colorado's own Drew Moor, whose emotional reaction to being selected was caught on video last week and was perhaps typical of the players who appreciate All-Star recognition the most.
Yet the current structure of the game and the trend towards more DPs arguably mitigates against those players getting much of a look-in in the future and is part of what sparked the conversations this week about reviving the East vs. West format, which has previously been used six times, most recently in 2004. That would be a game which could conceivably see Villa, Bradley, Lampard, Didier Drogba and Andrea Pirlo on one team and Dempsey, Gerrard, Martins, Keane and Giovani dos Santos on the other.
With two rosters, there would be space for those blocs of league players mentioned above to be recognized in an event that still reflected marketing realities while speaking to the evolving story of the league and its players.
A significant part of that evolution is the creeping DP tendency, but it would also be a shame if the likes of MVP contender Ethan Finlay, who ended up arriving in Colorado as much by the default of injury to others as by popular recognition, was squeezed out in future popularity contests under the same format.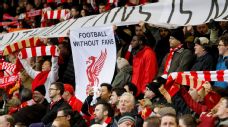 The current format has a fundamental cultural flaw in it. As Clint Dempsey noted earlier in the week, All-Star teams are rarely given credit for beating European teams "in pre-season form" but can expect to be held accountable for the league's diminished reputation in the wake of a defeat.
It's not that a victory can't be savored and it was telling to watch both Kaka and Mastroeni shift their pre-game thinking on the desirability of an East vs West All-Star format to state, in its aftermath, "how great it feels" to win this game. However, all concerned know that the mechanism for converting any such result into international credibility is a complex one.
This week it was better to enjoy the evening and use the opportunity to look at the signs of league growth and the representation across multiple teams, ages and international experiences, even down to the kids who lined up under Landon Donovan for the homegrown game the previous night.
Then, from that snapshot it should be asked: "Who and what are we showing to the world right now and what do we want to show to the world in the future?"
Graham Parker writes for ESPN FC, FourFourTwo and Howler. He covers MLS and the U.S. national teams. Follow him on Twitter @grahamparkerfc.