Five story lines to watch as MLS heads straight into busy offseason
MLS is the league that never sleeps.
As soon as the Champagne stopped flowing at StubHub Center after the Los Angeles Galaxy beat the New England Revolution in MLS Cup Sunday, attention began turning to 2015. There were trades to be conducted -- with the likes of Sporting Kansas City, the Philadelphia Union, and expansion Orlando City especially active. There were expansion draft strategies to be crafted and a whole raft of players to be scouted. Before you know it, training camps will open.
It's not just the teams that are busy either. The folks at the league office, from commissioner Don Garber on down to the newest intern, will have plenty of items to grapple with heading into the "offseason".
Here are five things to ponder as one MLS season closes and another begins.
1. The ongoing CBA negotiations
No other topic is expected to dominate the offseason like the negotiations for a new collective bargaining agreement. Neither side wants a work stoppage, but there are some significant philosophical differences to overcome.
With the current agreement expiring at the end of January, the goals of the MLS Players Union are high, with nothing less than complete free agency and a significant increase in the salary cap the organization's ultimate aims.
The union does have some compelling arguments. Can a league really be considered major if the minimum salary is $36,500 per year, thus forcing players in markets with a high cost of living to seek out supplemental means of income? The history of free agency in the North American sports market has certainly done nothing to hurt the businesses of various leagues operating on the continent.
But MLS has fought ferociously to prevent free agency -- or any kind of bidding for players within the league -- from happening in order to keep salaries down and maintain its single entity structure.
MLS' history, both with the players and last year's CBA negotiations with the league's referees, would seem to suggest that the talks will be slugfests that will go down to the wire.
2. Expansion
One story the league is more than happy to talk about is on the expansion front. Ten years ago, MLS had to practically beg cities to consider taking on a team. Now they are lining up around the block. Minneapolis has two viable investment groups trying to get in, there is Sacramento's impressive growth at USL-PRO level, as well as a bid from Las Vegas. San Antonio, El Paso, and St. Louis are in the mix as well.
And what of David Beckham's attempt to bring an expansion team to Miami? After lots of bombast -- and two failed attempts to secure a site for a stadium -- Beckham's group, Miami Beckham United, has downshifted into looking for potential sites on the down low. MLS very badly wants Beckham involved as an investor/operator, but how long can it afford to wait?
3. What will Frank Lampard do?
Perhaps the better question is: What will Manchester City do? Lampard has made an immense impact during his loan stint with the Citizens, scoring five goals in all competitions. As a consequence, the talk of him extending his loan from NYCFC simply won't go away, especially from City manager Manuel Pellegrini.
MLS, of course, has been down a similar road before with Beckham and his insistence on loan spells during his time in league but this has a different flavor. In that instance, Beckham was driving those deals in a bid to stay in the international frame for England. This time, it is NYCFC's parent club who has the leverage.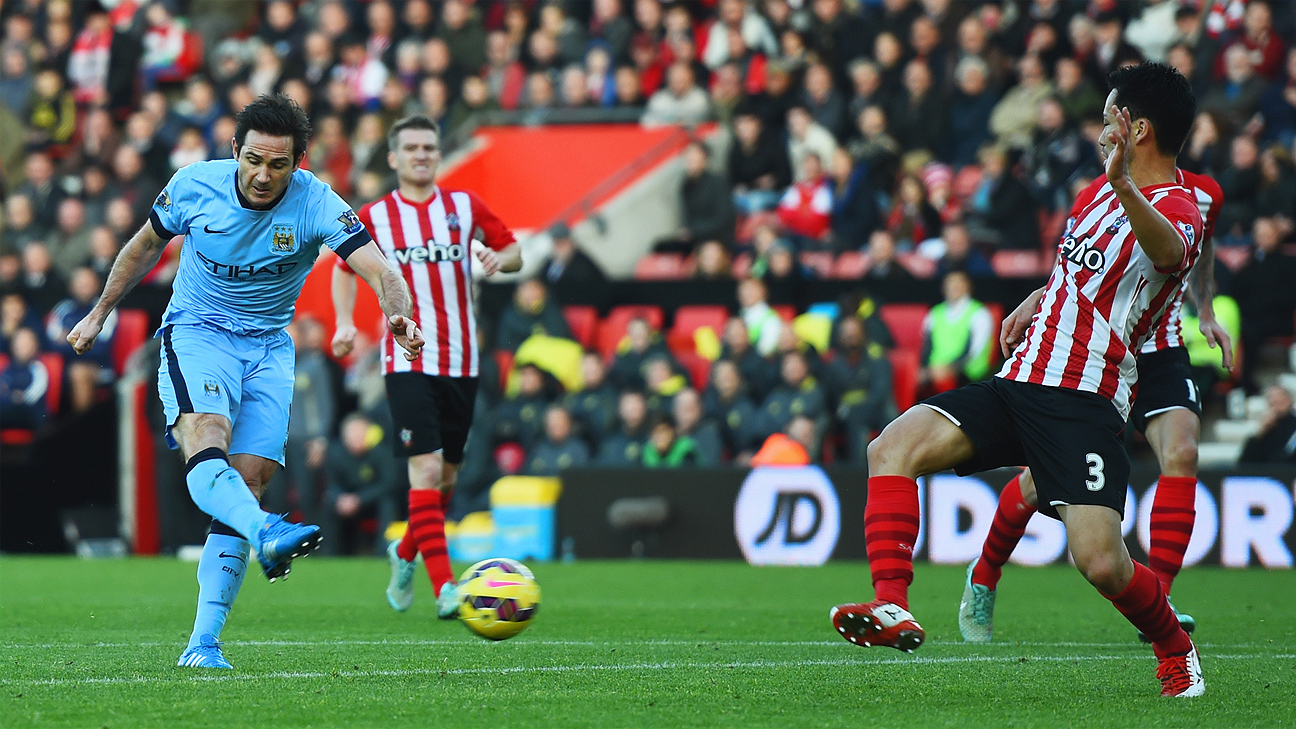 Earlier this week, in an interview with EmpireofSoccer.com, NYCFC Director of Football Claudio Reyna said he was traveling to Manchester to discuss Lampard's availability for the start of the season.
The prospect of Lampard missing most of preseason is ugly, and will be worse if he misses league games. Lampard is ostensibly an NYCFC player, but if he extends his stay, the charge that the club exists simply to serve the whims of Man City becomes impossible to ignore.
4. The construction of NYCFC and Orlando City
NYCFC and Orlando City have already had a significant impact on the rest of the league before a ball has even been kicked. Thanks to Wednesday's expansion draft, the depth that MLS sides have taken such care to build has now been eroded.
On the field, both teams have hit the Designated Player market hard, with David Villa and Lampard wearing NYCFC blue, while Orlando has Brazilian playmaker Kaka on its books.
Now other deals are falling into place, with New York acquiring versatile defender Josh Williams and Orlando grabbing defender Aurelien Collin and defender-midfielder Amobi Okugo. There is still plenty of work to do obviously, but the early maneuvers point to both teams being competitive in the Eastern Conference, which is due in part to ...
5. The shifting plate tectonics of the Western Conference
The arrival of New York and Orlando has meant that Sporting Kansas City and the Houston Dynamo will move to the Western Conference. Combined with the departure of conference weakling Chivas USA, the West is now the most stacked conference in sports this side of its west counterpart in the NBA.
It's resulted in a kind of soccer arms race in the West, a dynamic made even more intense by the retirement of Galaxy attacker Landon Donovan. No doubt, L.A. will augment its complement of DPs as it prepares for the post-Landon era. Seattle remains among the elite while the remaining teams are in various states of flux.
San Jose has a new coach in Dominic Kinnear. Real Salt Lake looks to be moving on from the core that has made it so competitive over the years, losing Ned Grabavoy and Chris Wingert to NYCFC in the expansion draft and trading away defender Nat Borchers to Portland. The latter move allowed Portland to address its defensive shortcomings.
No doubt, the player machinations will continue right up until the start of the 2015 season in March.
Jeff Carlisle covers MLS and the U.S. national team for ESPN FC. Follow him on Twitter @JeffreyCarlisle.