Jurgen Klopp: Liverpool players 'not happy' with recent poor run
LIVERPOOL, England -- Jurgen Klopp said that he and his players were "not happy" with the recent levels of performances as Liverpool reclaimed first place in the Premier League.
Liverpool re-established a three-point lead at the top of the table as Sadio Mane, Georginio Wijnaldum and Mohamed Salah netted in a 3-0 win over Bournemouth at Anfield on Saturday.
Klopp's team returned to winning ways after back-to-back 1-1 draws which had allowed Manchester City to overtake them in the standings.
"We are very self-critical," the Liverpool manager said at a news conference. "It was clear that we were not happy with the two performances, even if there were reasons for it.
"We cannot speak too much about that in public because it always sounds like we go for excuses, but we are not.
"The analysis must be sensible, and we talk about the right things with the boys. We did that, we knew about our situation and that we were not happy with our performance in the last two or three games if you want.
"Still you can win a game or draw it for different reasons, but we don't want to come through somehow in a game. We want to play convincing football -- we want to perform.
"That was the reaction we wanted to show today. The boys did that in an outstanding manner, so I'm really happy."
Klopp said Wijnaldum had battled through illness to play and score in the victory. The midfielder scored his second goal of the season with a lob over bournemouth goalkeeper Artur Boruc.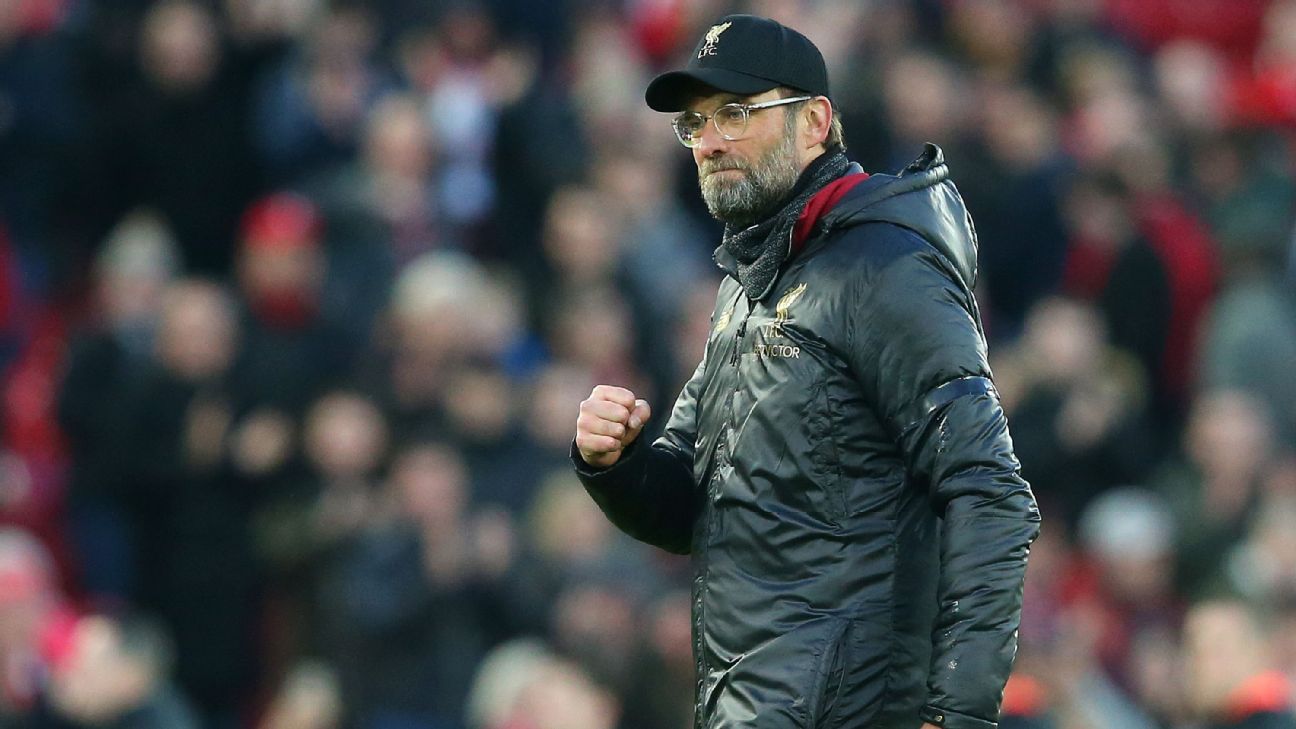 "Last night Gini was not in the team hotel because he had pretty much everything you don't want to have the night before a game," Klopp said. "That's the news you get in the morning, before the last session of the week.
"Then he said after a couple of hours' sleep that he felt really good and could play, but the doc said he is still infectious so stay away. I was only concerned today when he scored a goal and everybody gave him a hug, to be honest. That was a problem.
"Playing a game like this, it's always difficult to talk about these things. The character and mentality of these boys is the only reason why we are where we are. When you don't get a result then people doubt that immediately. It's the world. Predictable, but still not true.
"That's why we can use the character and the attitude of the boys, which we did today, combined with their outstanding football skills. We will win football games."
Meanwhile, Eddie Howe said he felt the result got away from his team because of Mane's opener in the 24th minute was scored from an offside position.
"The first goal is a key moment -- the second phase of a set play," Howe said. "[It is] half a yard offside.
"A huge turning point in the match. I personally haven't seen it, but my coaching staff have and tell me it's clearly offside."