Liverpool relishing chance to end losing streak vs. Man United - Lallana
Adam Lallana says everyone at Liverpool feels the "special" atmosphere surrounding Thursday's European showdown with Manchester United and is desperate to beat them after losing four in a row to their Premier League rival.
England midfielder Lallana said the Europa League clash was a chance to start to make up for two seasons of Prem misery in meetings with United.

Liverpool

Manchester United
Game Details
And he told a news conference on Wednesday he expected much the same ingredients in the first ever European tie between the clubs.
"Since I've been here I've not won against Manchester United, so it's a great chance and a great challenge for the team to put that right," Lallana said.
"I think there's obviously something different [and] special that rides on a game between Liverpool and United. Luckily enough for us, it's a chance for us to put things right.
"We've spoken about our form in the last four games -- it's two more games [against United] in the next week and a great chance for us to win and go through.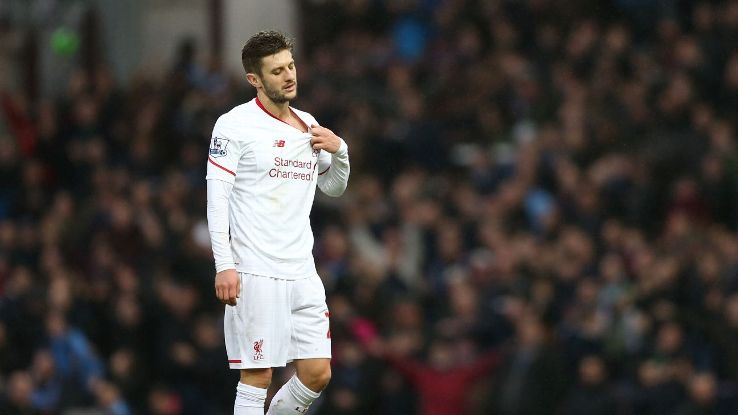 "I'd have thought it'll be just like a Premier League game. It'll be a great atmosphere, playing under the lights, the makings of a special tie."
Asked whether the rivalry is as keen as it once was, in the cosmopolitan modern game, Lallana said: "Certainly. We've still got a few local lads in the squad but you don't have to be local to realise the importance.
"There's a few lads who have been here a few years now and you just have to be here around the place to realise the significance.
"This season we've lost both [league] games; in an ideal world we'd have won both. In football you get another chance to put it right and thankfully we've got that now."
Lallana said European success would be worth the marathon effort required in the second-tier continental competition -- and he is not ruling out Liverpool making an impression in the Premier League.
"To win the Europa League would be something special," Lallana said. "It's a long competition, things like going to Russia, arriving back late then going again in the Premier League at the weekend. So it would be a great achievement."
He added: "We've picked up a bit of consistency in the league. We've won three in a row and we feel we could finish the season with something special and that's what we are aiming towards."
As for repeating his own strong recent form on Thursday, Lallana said: "It would be nice but so long as we get a positive result to take to Old Trafford that's all that matters."
Tom is ESPN FC's Liverpool correspondent. Follow him on Twitter @writertombell.