Brendan Rodgers has had five job offers since Liverpool sacking
Former Liverpool manager Brendan Rodgers has told beIN Sports he has had five job offers since leaving Anfield, including an opportunity to return to Swansea City.
Rodgers was sacked as Liverpool boss in October following a poor start to the season, with the Northern Irishman replaced by Jurgen Klopp.
Among the sides to have approached the 43-year-old since his departure are his ex-club Swansea City, who he left to take over at Liverpool in 2012.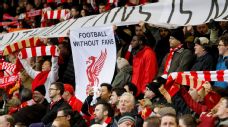 Rodgers said: "I have had five opportunities since I left Liverpool to get back into work, all at clubs I really respect, but I just felt I wanted to take some time out. It is very intense when you are in the game.
"I enjoy the scrutiny, and life of being at the leading edge of the game, but that opportunity that presented itself when I left Liverpool gave me the chance to go away for the first time in five years and sit and reflect on how I work and can improve and I hope my next club will benefit from that.
"I had the same situation when I left Reading in December [2009]. I had a bit of time out, and my next club, Swansea, benefited from that and it went well, as it did at Liverpool for a period So I hope this will be the same, I will reflect and then look to get back somewhere by preseason."
Regarding Swansea's interest, following the departure of Garry Monk in December, Rodgers added: "I spoke to Huw Jenkins, the chairman, and people I know well but I made it clear, I was pretty open.
"Swansea is a wonderful club, and there were also a couple of other Premier League clubs I could have gone back to, but I was open and up front.
"I wasn't going to be available to come into a club before the summer."
Monk was ultimately replaced by Francesco Guidolin following the interim appointment of Alan Curtis.