Liverpool's Firmino in same class as Silva, Ozil, Iniesta - Ronaldinho
Ronaldinho has urged Liverpool boss Jurgen Klopp to build his side around Brazilian forward Roberto Frimino, whom the former Barcelona great calls one of the best No. 10s in the world.
Liverpool No. 10 Philippe Coutinho has been a mainstay with the Anfield club since joining from Inter Milan in January of 2013, with many observers calling for the Rio de Janeiro native to supplant Chelsea's Oscar in the No. 10 role for his country.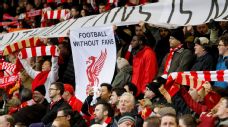 Ronaldinho, however, has spotted an even better playmaker within the Reds side in former Hoffenheim star Firmino, who moved to Merseyside for €41 million over the summer, and has placed the 24-year-old's talents on par with the likes of Barcelona's Andres Iniesta.
"I didn't ever question if he would be a great player for Liverpool, I knew that he would be," Ronaldinho told the Daily Mirror on Thursday.
"He's one of the best at what he does in the world. He's in the same class as [Mesut] Ozil, [David] Silva, Iniesta, and all the other great players who play that role.
Firmino has directly contributed to just 11 goals in 28 games in all competitions for Liverpool this campaign, but recent performances have shown great promise, which the former AC Milan and Flamengo star believes warrants a bigger role in Klopp's team.
"He's the player that I'm sure Klopp will build his new Liverpool team around," Ronaldinho added.
"Klopp is one of the best coaches in the world, he will know that Liverpool need better players, he will know that Firmino will need better players around him to get the most out of his game.
"I'm sure when he joined Liverpool, Klopp was promised he could bring in his own players, and with Firmino at the centre of the team, there's no reason Liverpool cannot challenge once again."