Christian Benteke has Liverpool future with Jurgen Klopp - Brendan Rodgers
Former Liverpool manager Brendan Rodgers has told talkSPORT that Christian Benteke has a future at Anfield given that current coach Jurgen Klopp targeted the Belgium international while in charge of Borussia Dortmund.
Benteke, 25, was brought to Liverpool by Rodgers last summer in a £32.5 million transfer from Aston Villa, but has struggled to cement a regular starting role at Anfield.
The Belgian has scored six Premier League goals in 20 appearances this season, but has started just 12 matches and has been on the bench for their last three league games with Roberto Firmino preferred in an advanced role.
Klopp has spoken of his long-running interest in Benteke by confirming he met the striker and his agent in 2013 after scouting him in "a lot of games.
Despite uncertainty over Benteke's future, Rodgers -- who made the striker his record signing for Liverpool -- believes Klopp will take his time with the 25-year-old as he learns the style of play that is expected of him at the club.
Asked if Benteke has a role to play in Klopp's team, Rodgers replied: "Yes, I think he will. With Christian, I think Jurgen will take his time with him.
"In this country, now, everything is very 'short-termism,' isn't it? People look at it like, you've got to come in, get 20 goals in your first season or you might be deemed a failure.
"I don't think Jurgen's looking at it as that. He tried to sign him for Dortmund. He knows he's a good player. He met the boy, he met the agent, he met them in Germany, so he knows he's a good player.
"[Klopp] coming in to Liverpool, he'll know that he wants to use him. It's going to take Christian a bit of time."
Klopp praised Benteke during Liverpool's FA Cup win against Exeter earlier this month for his improved work rate, and Rodgers says the striker needs time to adapt to the coach's famous "Gegenpressing" tactics.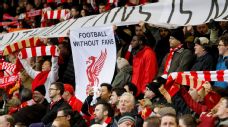 Rodgers added: "I took [Benteke] to Liverpool in the summer because we were really short on goals and the one thing he does give you is goals, but obviously it's going to take him time to get up to the way the team wants to play and Jurgen wants to press."
When asked why he had been leaving Benteke on the bench of late when no striker is yet to make a huge impact for Liverpool, Klopp responded: "We have to think about how we create chances.
"First of all we cannot hope that we can get the ball into the box and then maybe Christian will finish it. To have Christian on the bench is a quality sign."