Cesare Prandelli rejected Leicester approach over way Ranieri treated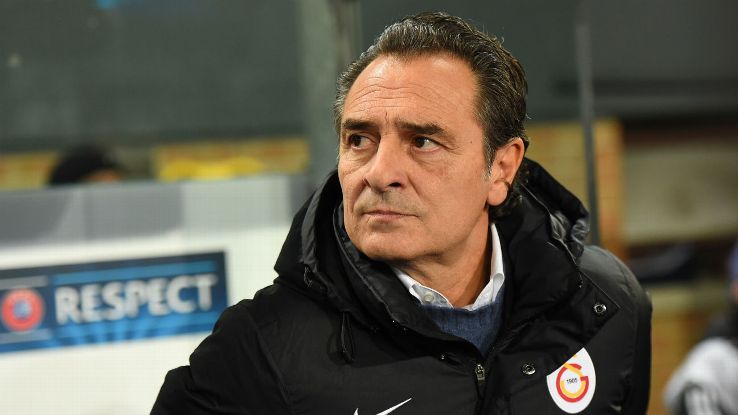 Cesare Prandelli has told SFR Sport that he turned down the chance to talk to Premier League champions Leicester City because of the way in which Claudio Ranieri was treated.
Ranieri was sacked in February, nine months after leading Leicester to the title, with the team struggling for form.
Former Italy coach Prandelli, who resigned from his post at Valencia in December, said: "There was an approach, but I immediately said no.
"You don't go to a place like that after seeing how Ranieri was treated. You don't go there. Full stop.
"New coaches should study his situation.
"In two or three months, what happened cannot happen. Subconsciously, the team clearly gave less and worked less than it could have done.
"That is why it is important for a club not to leave all the responsibility on the shoulders of the coach, otherwise this happens."
Prandelli said Ranieri had been dismissed despite having "achieved something extraordinary that could not be repeated."
And he described his countryman as "a coach who wins a memorable, historic title and is then dumped after a few months."
Since Ranieri was sacked, Leicester have won three successive Premier League games and progressed to the quarterfinals of the Champions League, where they play Atletico Madrid.
Follow @ESPNFC on Twitter to keep up with the latest football updates.