Lewa fires Bayern to Telekom Cup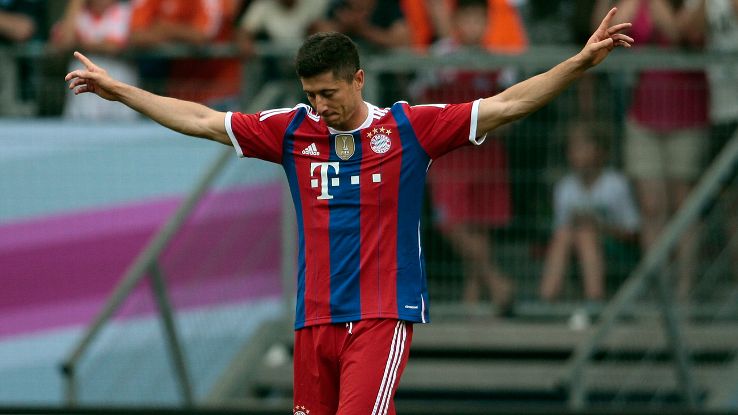 It may only have been a preseason tournament, but Bayern Munich got their hands on a first piece of silverware on Sunday thanks to a 3-0 win over Wolfsburg.
Two goals from Robert Lewandowski and a Sebastian Rode effort earned Bayern the Telekom Cup in Hamburg's HSV Arena with Lewandowski, the new arrival from Dortmund settling in quickly to his new surroundings.
The Poland international also scored in Saturday's win over Borussia Monchengladbach, who ended the four-team tournament last after losing 3-1 to the hosts Hamburg.
"I'm feeling very good,'' said Lewandowski. "Things are getting better by the day.''
The man who replaced him in Dortmund, Ciro Immobile, netted his first goal for the Westphalians on Sunday as they won 5-1 against Rot-Weiss Essen.
Pierre-Emerick Aubameyang (2), Neven Subotic and Henrich Mkhitaryan were also on target for Jurgen Klopp's men.
Elsewhere, Werder Bremen maintained their unbeaten record in preseason with a 2-2 draw against Athletic Bilbao, thanks to goals from Sebastian Prodl and Fin Bartels, while Bayer Leverkusen came from behind to salvage a 1-1 draw with German third-division side Alemannia Aachen.
Finally, Eintracht Frankfurt edged out second-division Sandhausen 1-0 thanks to a goal from Alexander Meier.