David Luiz: This is game of our lives
David Luiz has said Brazil face the "game of our lives" when they take on Germany in the World Cup semifinal in Bela Horizonte on Tuesday.
- Duarte: Brazil move past star absences
- Brewin: Battered Brazil vs vulnerable Germany
The Paris Saint-Germain defender, whose side are without star man Neymar after an injury suffered against Colombia in the last eight put him out of the tournament, said: "We know we cannot fail."
Luiz -- whose stunning long-range free kick proved decisive in the 2-1 win over the Colombians -- is set to captain the hosts in the absence of the suspended Thiago Silva.
And he told reporters: "We have the whole nation behind us. To get to the final is to fulfill the first promise to the fans, and we are 90 minutes from this target. We will give everything to achieve the dream.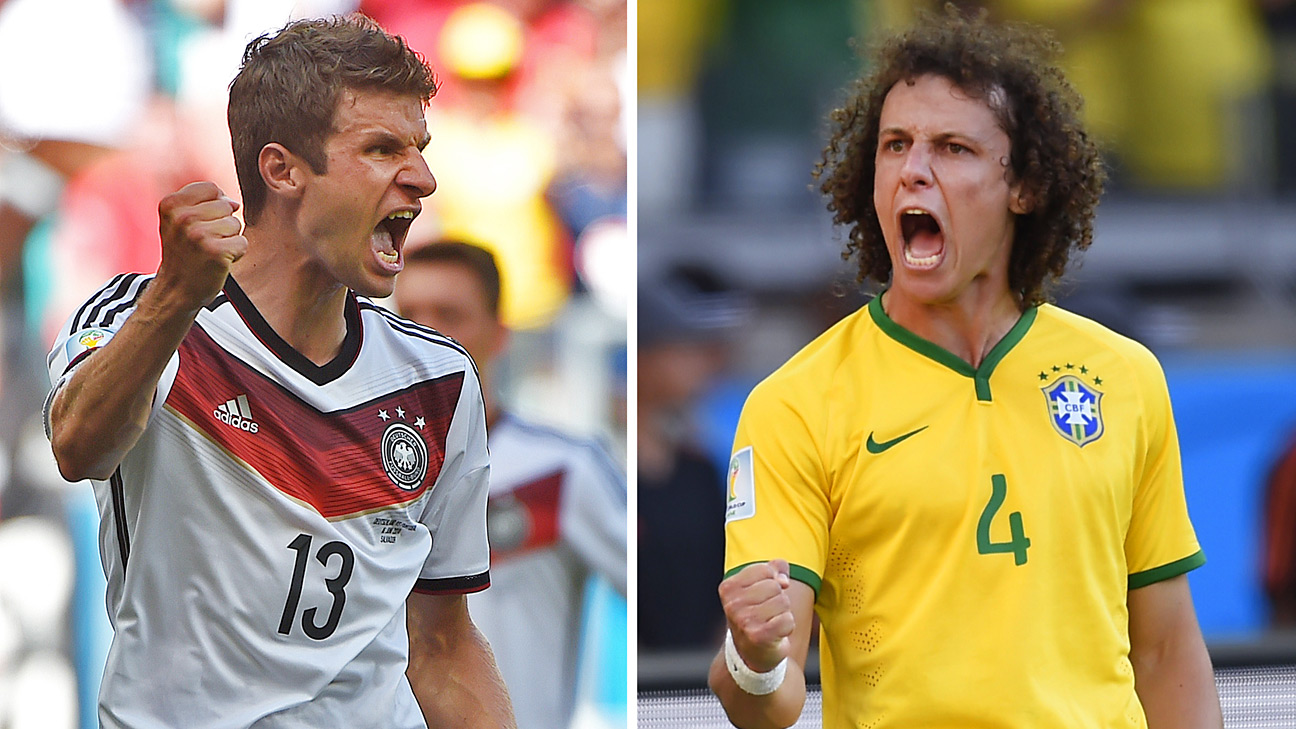 "Whether or not I am captain, this semifinal is unique for me. We all have to be leaders and to be strong.
"My biggest wish is that we remember this day as the day we were successful for our country and reached the final. This is the game of our lives. It's so rare that a footballer plays in a semifinal in a World Cup in their own country."
He said the match would be "like a final" and vowed that Brazil could overcome the losses of both Neymar and Silva.
And he hailed the fans as crucial to their chances of success, adding: "They are driving us on, creating an incredible atmosphere in every game for us to win. We feel like we cannot lose with them with us.
"We are together as a group and we are determined to fight for the title. The pressure is there because the people expect us to win. But it is a positive for us -- you can feel it in every game."
Those sentiments were echoed by Bayern Munich defender Dante, who is poised to step in for Silva in the Brazil defence.
He said: "I know German football, and I know this will be our hardest game yet. They have great players. It will be very tough.
"I am optimistic because we have our people on our side and with us -- but we will have to give a lot of sacrifice and blood."