France's Blaise Matuidi ignoring Kahn
France midfielder Blaise Matuidi has vowed to prove Oliver Kahn wrong after the legendary German goalkeeper claimed that Les Bleus are not a top team.
- Hesse: Germany face another ghost of '82
Ex-Germany international Kahn, 45, believes the French showed plenty of weaknesses during their 2-0 win over Nigeria in the last 16.
The former Bayern Munich star's analysis has gained plenty of coverage in France but Matuidi, 27, was paying little attention to it.
"I'll leave everyone to think what he wants about our team," the PSG midfielder said at a pregame news conference on Wednesday.
"What interests us is our game and what we do on the pitch. I hope we'll provide the best of responses on the pitch.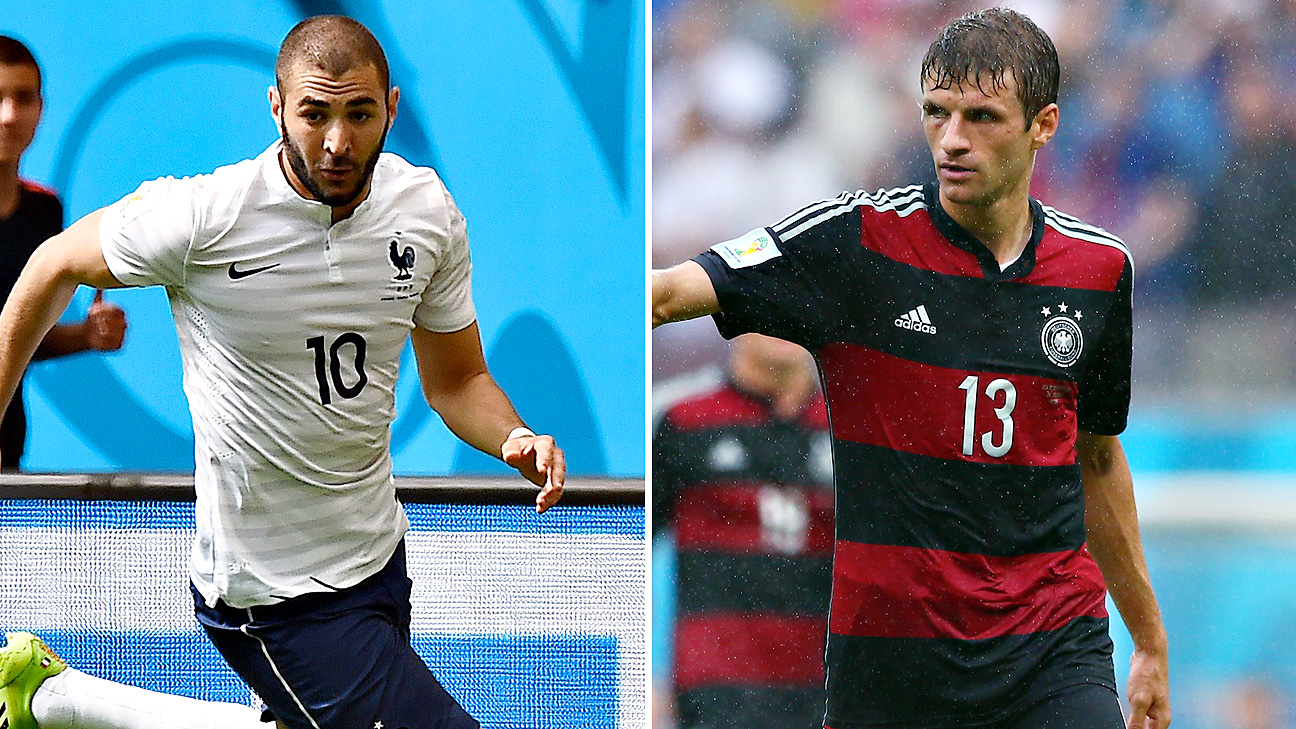 "It's useless to talk before the game and I will not even talk about it afterwards. I'll do my talking, quite simply, on the pitch. That's the most important thing."
Kahn, now a pundit on German TV station ZDF, had cast doubt on France's quality during coverage of Germany's extra-time win over Algeria in the last 16.
"They're definitely not a top team," the 2002 World Cup finalist said.
"Above all, if you press them in midfield they have trouble finding Karim Benzema. Then they have very few options.
"Their defence isn't bombproof. You can always create chances against them."
Much of the debate ahead of the quarterfinal has focused on the French team selection. Olivier Giroud started up front in the win over Nigeria but there was a noticeable improvement late on when Antoine Griezmann replaced the Arsenal striker and Karim Benzema returned to his favoured role through the centre.
However, former France striker Jean-Pierre Papin believes that Benzema could benefit if Giroud starts against Germany.

France
Germany
Game Details
"To my eyes, Giroud could be important to block the two central defenders and to allow Karim to profit from that obstacle," the former Marseille and Bayern Munich player told L'Equipe.
"I don't know if Didier [Deschamps] will make this choice but, against a defence that could include three or four central defenders, Giroud could be useful.
"If Didier chooses Antoine Griezmann, that could be very good too. I like what he's doing a lot -- he's the pleasant surprise of this World Cup. But [starting Griezmann] would mean that Karim might be more involved in a physical battle."
Recently departed Lorient manager Christian Gourcuff believes the choice comes down to what type of game France wants to play against a German defence that he believes is "quite slow."
He said: "The team with Giroud is more direct. During the games before the tournament, France played like that a lot and it was very effective.
"With Griezmann, the play is quicker, looking to find space and depth in behind."