Wenger wants Giroud to be less honest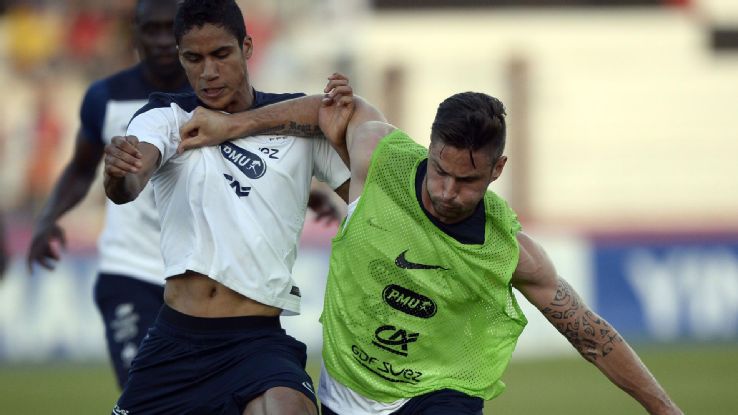 Olivier Giroud has told L'Equipe that Arsene Wenger wants him to confuse opposing defenders more and be less "honest and predictable" with his runs.
- Mangan: Fixtures boost Arsenal, but signings needed
Following his move to Arsenal from Montpellier in 2012, Giroud, 27, made a slow start to life in the Premier League, but enjoyed a fruitful second season in England.
He provided 16 league goals and eight assists to the Gunners' 2013-14 campaign, and added a further three strikes in the Champions League.
Giroud has carried that form with him to Brazil, scoring Les Bleus' 100th World Cup goal and teeing up Mathieu Valbuena's goal in the crushing 5-2 win over Switzerland in France's second Group E game.
However, Giroud revealed Wenger can still see much room for improvement in many areas of his game.
"The coach often corrects me after matches. We go over things I did, chances," said Giroud, who was Ligue 1's leading scorer as Montpellier surprisingly picked up the French crown just before his switch across the Channel.
"He tells me that I still have to improve in the way I shoot sometimes, also the way I move, in pulling away defenders for others, in my runs. In his eyes, I'm not sly enough. One day, he told me my runs were too honest, too predictable, even if I feel that that is coming on. And I need to be more of 'a confuser.'