Gerardo Martino unsurprised by Carlos Vela's 'extraordinary start to the season'
Mexico head coach Gerardo Martino is not surprised that Carlos Vela has hit some scintillating form with LAFC this season and admits that a decision is still pending on the 30-year-old's inclusion for El Tri at the Gold Cup.
Vela has netted 11 goals in 10 MLS games so far this season as LAFC has soared to lead the Western Conference, but Martino says he knew all about the Cancun native well before he took the Mexico job.
"Of course [Vela is under consideration], it's not for what he's doing now, but for what he's being doing for a long time," said Martino in a news conference in Atlanta.
- Guardado: Mexico's golden generation fell short
The Argentine went on to explain that he'd faced Vela's Real Sociedad as Barcelona coach and knew all about his quality, although Vela was left out of the March friendly wins by Martino.
"He's evidently having an extraordinary start to the season and we'll have to make a decision in the short term [on his Gold Cup inclusion]," added Martino.
The former Argentina manager also said that Jesus "Tecatito" Corona would be considered, following a fall out in March with Porto about the player's availability, while Hirving Lozano should be recovered following an injury scare.
"Lozano [has] got a knee injury," said Martino. "It wasn't as bad as it seemed ... I'm getting ahead of myself because the doctors are meeting, [but] I believe that [Lozano] shouldn't have any problem to play at the Gold Cup."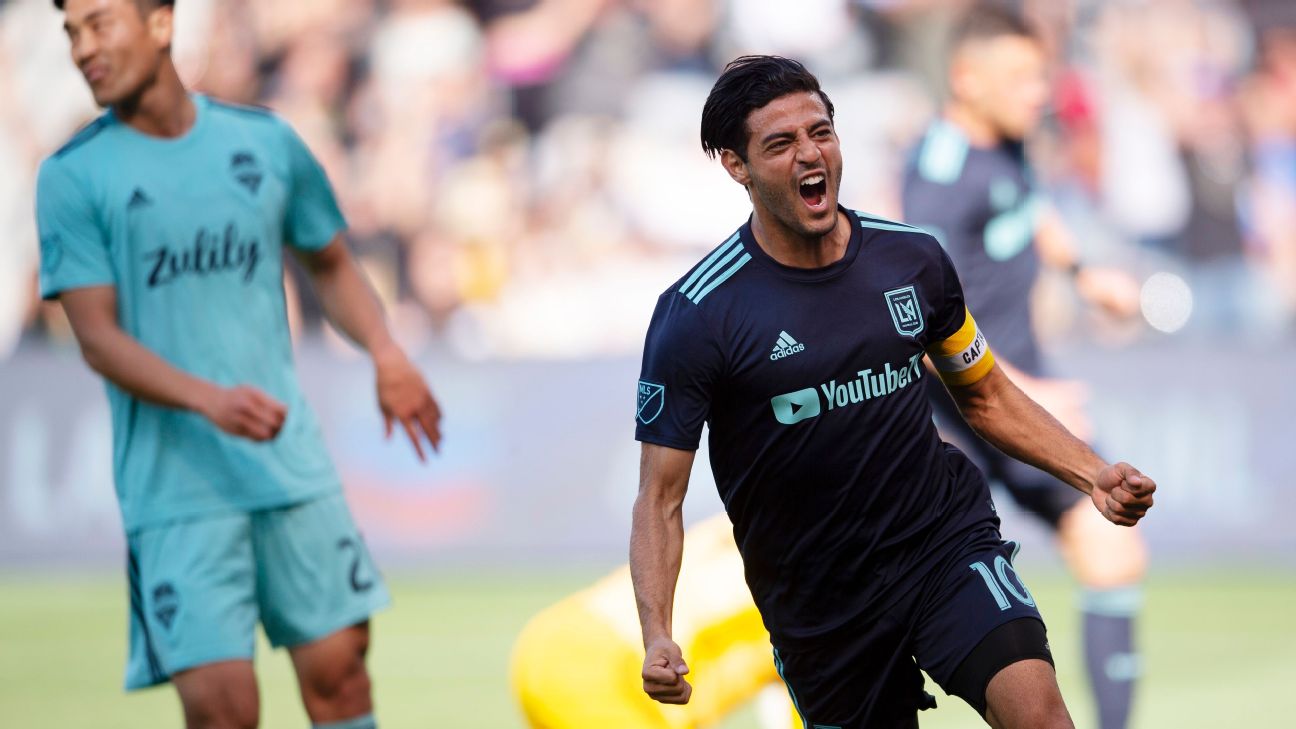 West Ham striker Javier Hernandez's inclusion depends on a pending conversation with Martino, with the player's wife expected to give birth around the time of the tournament.
Martino returned to Atlanta to promote El Tri's game on June 4 against Venezuela and the former Newell's Old Boys player said he only had good memories about his time at Atlanta United, where he won the 2018 MLS Cup.
"I always say that if Atlanta had taken me 10 years earlier, I'd have never left here," said Martino. "Saying that is saying that I liked everything that I experienced during two years in this city."
Martino also gave his backing to current Atlanta United manager Frank de Boer, who has started his spell in charge with just two wins from the team's first seven games of the season.