Juventus' Paul Pogba 'basically stopped playing' after booking - Allegri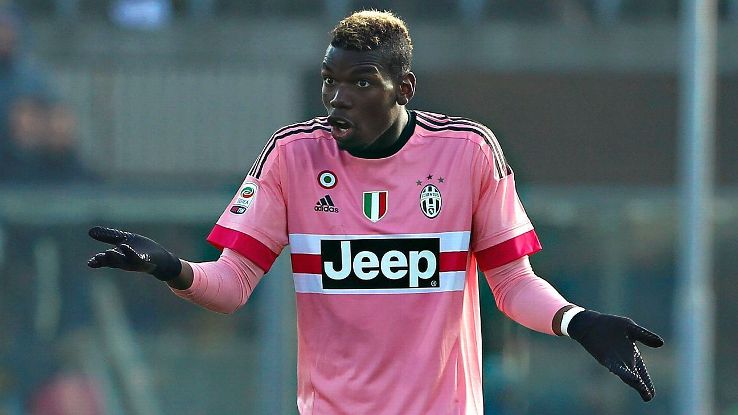 Juventus boss Massimiliano Allegri criticised Paul Pogba's performance despite the Bianconeri's 2-0 defeat of Atalanta on Sunday, saying the star midfielder "basically stopped playing" after picking up a first-half yellow card.
Pogba was cautioned in the 43rd minute for a foul on Atalanta defender Rafael Toloi. And while Juve would go on to win the match thanks to goals from Andrea Barzagli and substitute Mario Lemina, Allegri addressed Pogba's display after the game.
"Paul Pogba is a player who can make the difference if he plays it simple and is focused," Allegri said to Sky Sports Italia. "He got booked and let that affect him, so he lost his way in the second half and basically stopped playing.
Atalanta
Juventus
Game Details
"It's one less game, one less win we need to achieve. It was a good first half, we made some mistakes in our passing choices after the break and in the last half-hour should've done better.
"The approach to the game was good, we could've scored more than one early on and moved the ball around well. Once we stopped playing, they started whipping in crosses and we naturally suffered a bit."
Allegri was pleased to see veteran defender Barzagli score Juve's opener on Sunday, with the Italy international sweeping home Mario Mandzukic's headed pass from a corner kick.
"I am happy for Andrea, as he's the one who usually stays back to protect when the others go up for a corner or free-kick," Allegri said.
"Usually big clubs have great players who can score a goal out of nowhere and break the deadlock.
"This season we have three more points than Napoli, but they scored 10 goals more than we did, so defence is especially important.
"Let's say this is a different Juve to last season. There are 10 new players who have different experiences.
"The young lads have improved and we are gaining in our authority when dealing with various moments of the game, as we did today.
"[Mario] Mandzukic is generous and works for the team. He is the player we needed, as he has a strong personality and also different characteristics to replace Carlos Tevez."