Juve Europa win 'key for Italian football'
Juventus will have Italian football backing them for success in the semifinals of the Europa League in Benfica on Thursday night, as Serie A risks dropping down to fifth in UEFA's five-year league rankings.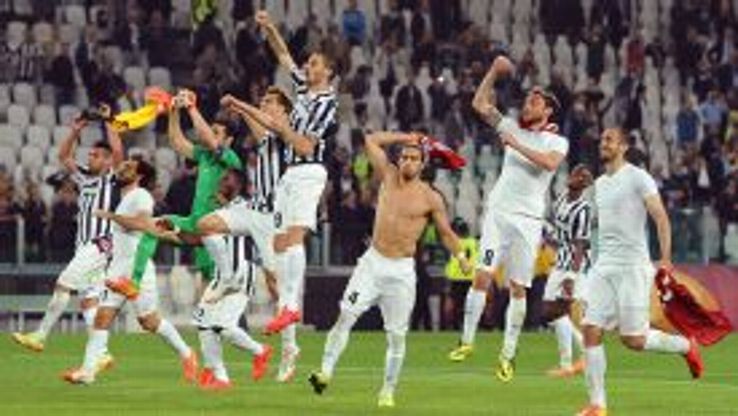 • Rzouki: Clash of the titans
The Italian top flight could fall down the pecking order unless Juve can reach the final, which will be held in their own stadium on May 14. The Portuguese league sits one place behind Serie A in fifth in the current rankings, which is why victory over Liga winners Benfica would be so rewarding.
"It is an important game," Tuttosport reports Italian FA (FIGC) president Giancarlo Abete saying at an event in Rome. "Not only does this tie give [Juve] the chance to reach the final, but our fourth place in the UEFA rankings is at stake.
"It's doubly important not only for Juve, but for the whole of Italian football."
Napoli, Fiorentina or Inter Milan fans are unlikely to admit it, but they too should be rooting for their league rivals on Thursday night.
Had Italian clubs paid a little more attention to Europe's secondary club competition in recent years, two of them and not just one would be entering the Champions League next season.
Serie A lost its fourth starting berth in Europe's elite club competition two seasons ago, when it was overtaken by the German Bundesliga.
While dropping to fifth would have no other consequences than a dent to pride, victory in Europe for Juve would be a timely lift as Italy looks to lift itself out of a rut.
"Overall, our clubs have not done all that badly in Europe this season, in that we've gained a lot of points for our UEFA ranking, but we've lacked that edge which could have permitted us to participate in the final stages of a competition," added Abete.
"Milan's elimination ensured we did not have one Italian club in the quarterfinals of the Champions League.
"Evidently we have a big problem being competitive and you can see this most in the Champions League."
Lega Serie A president Maurizio Beretta echoed Abete's call for the entire country to get behind Antonio Conte's men in Lisbon.
"We all need to support the Italian sides because we're one step away from winning a major trophy," he said.
"Italian football is behind them because we have the chance to see an Italian club lift a European cup, and I sincerely hope they will."