Juventus plan Andrea Pirlo talks
Talks over the future of Andrea Pirlo will take place early next year, according to Juventus' general manager Beppe Marotta, who denies the player is unsettled with the Bianconeri.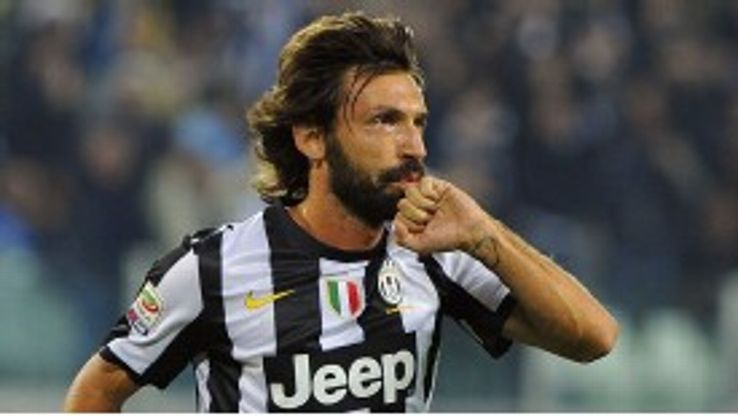 • Rzouki: Comeback kings
Pirlo went straight to the dressing room when he was substituted during his side's win over Hellas Verona at the weekend, prompting coach Antonio Conte to invoke new rules dictating that all players who leave the field must sit on the bench to watch the remainder of the game.
The Italy international's current contract expires in the summer and clubs around Europe are monitoring the situation in Turin for a sign that the 34-year-old may be available on a free transfer, but Marotta says everything is going according to plan and contract negotiations will take place in the new year.
"There is no issue with Pirlo at all," he told Tuttosport. "At the end of the day, Pirlo has not done anything untoward. We've spoken with him (over a new contract), serenely, and we said that we'll talk again in February or March."
Before the season started, Pirlo said he would decide his future in the summer anyway. "I'm definitely going to carry on playing, but we'll have to see where," he told Gazzetta dello Sport. "I've already spoken to my club, and we will decide at the end of the season. My priority is Juve, but I don't want to be a burden on anybody. The years go by and there's nothing that says that I have to stay just because I'm Pirlo. I want to feel I'm important and crucial to the side's success, otherwise I'll leave."
According to John Elkann, the president of Fiat, Juve's biggest backer, Pirlo is anything but a burden on the Old Lady. "I have no comment regarding the rumours from Spain or England or anywhere else," he said on Thursday. "Pirlo is a great player and our squad has been strengthened and the aim is to keep it this way."