Leicester pulled out of M'Baye Niang deal, says AC Milan's Galliani
AC Milan's general manager Adriano Galliani says Leicester City are no longer interested in signing M'Baye Niang after making enquiries about the French forward on Thursday.
According to Galliani, Leicester manager Claudio Ranieri informed him on Friday that the Foxes would not be following up their initial interest in the 21-year-old.
"Yesterday, we got a call from Leicester saying that they were interested in Niang," Galliani said, according to La Gazzetta dello Sport.
"We told them that we would have considered it only after receiving an offer.
"But this morning, I spoke to their manager Claudio Ranieri and he told me that their internal discussions had led to them deciding to drop [their interest]. I passed this on to the player and he said he was pleased to stay."
Niang has played ten times in Serie A this season since returning to the Rossoneri after an impressive loan spell at Genoa, with whom he had scored five goals in 14 games in the second half of last season.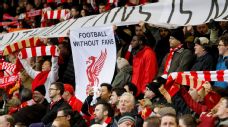 That move had been good business for Genoa, although another deal between the two clubs with Diego Perotti heading north is not going to happen this winter, according to Galliani.
"We've got an ocean of attackers," Galliani said. "He's a very good player, but in addition to the players we've already got, we have [Stephan] El Shaarawy on loan at Roma and [Alessandro] Matri on loan at Lazio.
"We're lacking everywhere -- figuratively speaking -- but not in attack. Our transfer market is closed. The only possibility is that [Antonio] Nocerino leaves to go to the USA."