Sinisa Mihajlovic 'optimistic' after AC Milan battle for draw at Roma
AC Milan manager Sinisa Mihajlovic believes his side's battling 1-1 draw at Roma shows they have what it takes to recover consistency over the second half of the Serie A campaign.
The spotlight was on both coaches at the Stadio Olimpico, with neither team having so far been able to mount a serious challenge for the Scudetto.
However, after seeing his team recover from falling behind to an early goal from Roma defender Antonio Rudiger to equalise early in the second half through Juraj Kucka before going on to dominate the closing stages without conjuring a winner, Mihajlovic believes there is genuine hope for the rest of the season.
"Real men always get back on their feet and we finished this game with our heads held high," said Mihajlovic, who was sent to the stands during the second half for kicking a water bottle across the technical area in frustration after watching another chance to score wasted.
"In the last two games we deserved six points and we have made just one, but the boys have been shown to be a united and compact group, so that deserves trust. If we play like we did today, things will run well. We have confidence in ourselves and in our work."
AS Roma

AC Milan
Game Details
Mihajlovic added in a news conference, quoted on the official AC Milan website: "With a fully squad we can fight for the top three places, but so far we have never been fully fit and we were very lucky, creating, but getting very little [in return].
"When I see a team that creates, I am optimistic because they will come into even better moments.
"Now we look one game at a time, 19 are missing now, but there is still time to recover. "
Mihajlovic confirmed his dismissal had been for his reactions on the sidelines.
"I was sent off for kicking a bottle, I could not unburden myself reciting a poem," the Serbian added.
"It was not because of something I addressed to the referee, but simply because of where the bottle was located."
Roma coach Rudi Garcia lamented the way his side failed to sustain the promise they showed in the opening stages.
"A quality side like Roma cannot afford to just shut down like we did in the second half," Garcia said, reported on the club's official Twitter page.
"Everything went awry in the second period, from a tactical, technical and physical perspective.
"You don't perform well when you play with fear and lack confidence. I will talk to the players and staff about the second half."
"We deserved to win based on the first half and lose based on the second. We showed no consistency."
The Roma players left the pitch to boos from home supporters, who are furious with a run of only one win in the last 10 competitive games.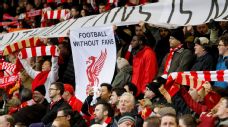 Garcia is determined Roma, who remain in fifth place, can turn their fortunes around in the second half of the campaign.
"The only way past this is through hard work and asking the right questions to improve. We are only at halfway (stage of the season)," he said.
"I am not pleased with our performance. We need to be more consistent over 90 minutes else you can't win games.
"We have to help ourselves. We won't start improving until we show more spirit."
The Frenchman will not let speculation over his future impact on the challenges ahead, with the next Serie A game at home to Verona on January 17.
"Other names being touted for my job is the least of my concerns. All that I worry about is improving the team," he said.