Massimo Ambrosini set to retire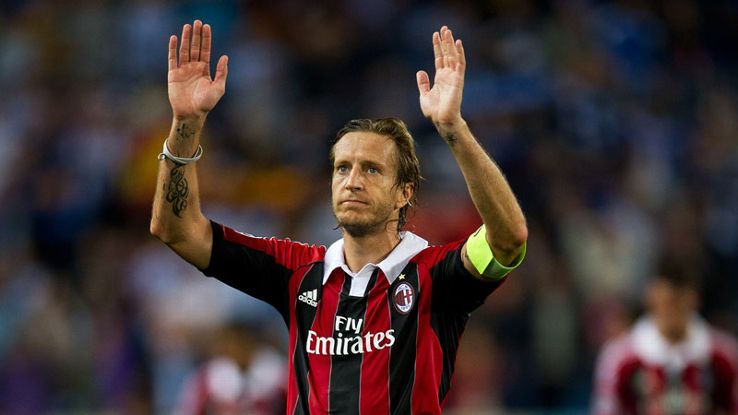 Former Italy international Massimo Ambrosini is set to retire and become a television pundit after failing to find a new club this summer.
Ambrosini, 37, was released by Fiorentina after just one season in June and has been unable to find a new employer. With the season just a few weeks away, he is getting used to the idea that his footballing career is now over.
"I'd say with a likelihood of 90 percent that my career is over and probably I will now work in television," Ambrosini told Il Resto del Carlino. "I would have been able to carry on playing, but one year more or less doesn't make much of a difference. This is a big transition. I still had a bit to give, but never mind."
Ambrosini played 326 times in an 18-year spell with AC Milan while he was capped 35 times by Italy. Things did not quite work out for him with La Viola, though, and he left them this summer having not been given much of chance under coach Vincenzo Montella.
But, after hanging up his boots, Ambrosini has no intention of moving into coaching like his former Milan teammate Filippo Inzaghi, although he will have an opinion on the game.
"I've got a few ideas about working in TV, but there's nothing definite yet," he added, confirming he will be making Milan his home. "I'll still keep myself fit because exercise is also good for the mind. I like playing beach volleyball or foot volleyball."