Andrea Pirlo left to decide Juve future
Andrea Pirlo is as important to Juventus as Michel Platini was, according to general manager Beppe Marotta as the midfielder faces a decision over his future.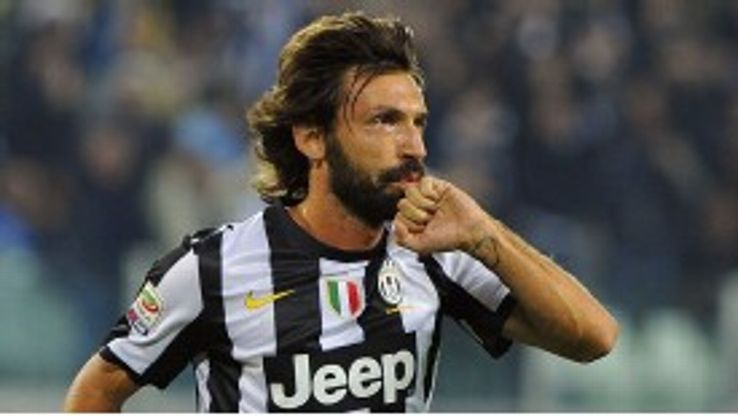 •Rzouki: Juventus defence
• Horncastle: Pirlo's predicament
Pirlo, 34, will see his current contract expire at the end of the season and negotiations over an extension have been put on ice until the spring. Clubs from England are lining up to offer the Italy international an experience in the Premier League -- with Tottenham reportedly already making contact -- although Marotta still hopes he will be convinced to stay in Turin.
"Our relationship with Andrea is exceptional and we would be proud to be able to carry on working with him," Marotta said. "Pirlo is the closest thing Juve have right now to Platini in terms of his career and for what he represents as a man and as a professional."
Pirlo will be able to listen to offers from abroad as of January, six months before his contract expires, and Marotta is under no illusion that the midfielder will do just that, although he remains optimistic that his club can provide him with enough arguments to stay.
"It's the same as with [Juve goalkeeper Gianluigi] Buffon last year," Marotta said at an awards ceremony. "The door is wide open for Pirlo and it will be up to him to decide, considering he is at an age where he has a big decision to make for himself."
Coming so close to the end of a contract without any assurances over an extension is therefore not deemed negligent by Marotta for a player who knows his next contract could well be his last. For a player whose career is only just beginning, on the other hand, he believes it could prove to be a major mistake.
The reference is to Manchester United and their latest talent Adnan Januzaj, who has been linked with copying Paul Pogba by joining the Bianconeri from United on a free.
"They're right to fear another Pogba," Marotta said. "Quite frankly, I cannot understand how they can get to being eight months away from the expiry of his contract without being able to extend it yet."