Thohir confident of Inter takeover
Indonesian investor Erick Thohir is confident his bid for a stake in Inter Milan will be successful, but says there is no rush to complete a deal.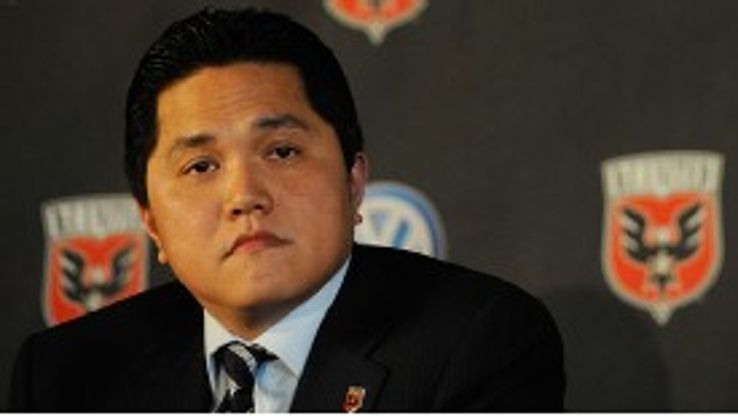 The media mogul met with Inter's current president Massimo Moratti in Milan on Thursday but emerged from talks without a resolution. He will fly back to Indonesia on Saturday, even if he has not secured his stake in the Serie A club yet.
"The time needed for negotiations has got to be respected," he told Sky Italia. "I have a great deal of respect for Moratti and I don't feel it is right to reveal anything about the negotiations."
Moratti appeared quite irritated when he was met by reporters keen to discover whether a deal had been struck, saying only that "it was just a chat" between two potential business partners. Moratti is reluctant to part with a majority stake with Thohir reportedly keen on at least a 75% share of the club.
However, Thohir has clarified that point, revealing only as much as that he is not in negotiations for such a large stake in the Nerazzurri.
"I am confident, but there is one fundamental error and that is that it is not true that I am negotiating for 80% of the club," he said.
"I can deny that absolutely. Furthermore, I would never permit myself to present who I want to bring into the club. I've heard the name of (former coach) Leonardo, but that's not true. I don't want to influence the transfer choices either. We are negotiating in a more general way."
Those negotiations may now take a break with Thohir confirming he will return to Indonesia at the weekend, continuing talks from a distance and through advisers.