Disappointing Milan, Inter are mirror images of each other ahead of derby
Yet another derby of discontent awaits us in Milan on Sunday. Tension is building like a crescendo sung by the cathedral choir beneath the Duomo. All under the inscrutable and glinting golden eye of the Madonnina. The city's teams are creaking.
AC Milan won the first leg of their Coppa Italia semifinal on Tuesday and look poised to reach the final for the first time since they last triumphed in this competition 13 years ago. Reason for cheer, you might think, but you would be mistaken. A Mario Balotelli penalty is all that separated them from third division Alessandria, a team that cost a sixth of what Milan spent on Carlos Bacca, and criticism has not been in short supply.
The following day, on the other side of Turin, Inter attempted to set the Coppa Italia final on course to be a Milan derby for the first time since 1977. Instead, they made a faux pas. There was no repeat of the heroics of the last round when they knocked out league leaders Napoli with one of their best performances of the season as Juventus blew the Nerazzurri away. "No contest" was how the papers put it. A 3-0 defeat not only leaves Inter little or no hope in the second leg, particularly with their first-choice centre-backs suspended. It left the impression that Roberto Mancini's side can't compete with Juventus and that the title race no longer concerns them.
On the one hand, both the Milanesi could do without the derby at the moment. It only intensifies the pressure around them. On the other, it might be precisely what they need in order to focus the mind into delivering a display that restores both confidence and belief. Think of it as a kickstarter. An act of defiance that sticks it to those writing off Milan for a place in Europe and Inter for the Scudetto or, failing that, a Champions League spot. Neither can afford to lose. It's enough to look at the state of play around them to appreciate why.
On paper, their rivals have it easy this weekend. Napoli, unbeaten at home in the league this season, host eighth-placed Empoli -- that's the trickiest one. Juventus go to Chievo, where they're expected to equal their club-record 12-game winning streak. Fiorentina are at relegation-battling Genoa. And as for Roma, they should fancy themselves to get their first win under Luciano Spalletti against a Frosinone in free-fall. So Milan and Inter have got to go for it out of fear of losing more ground.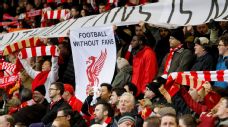 Added motivation comes from knowing the damage one can do to the other. If Milan win and results go against their opponents elsewhere, Inter could be waking up on Monday nine points off the top. By contrast if Inter win, they'll be 11 clear of Milan, whose only hope of qualifying for the Europa League will then be via the Coppa Italia or if Roma's stutters continue regardless of the appointment of a new coach, recruitment of new players, including Stephan El Shaarawy, and the vast margins of improvement within the existing squad. A big if, then.
And yet despite the distances between the cousins in the table, it must be said that they are more evenly matched than the standings would indicate. Both clubs invested approximately €90 million in their squads in the summer. Milan recouped hardly any of it. Inter got almost all of it back. But how much bang for their buck did they actually get? Their respective starts to the season gave an idea. Milan lost calamitously on the opening night in Florence then in the derby a fortnight later, killing the buzz around them. Inter, meanwhile, made their best start since 1966, winning each of their first five games. Cue euphoria.
While Inter's results were perfect, the performances were far from it. Ten-man Atalanta were beaten in the 92nd minute. Newly promoted Carpi were defeated after an 89th-minute penalty. Milan also didn't deserve to lose the derby. To chalk it up to luck wouldn't be entirely fair. Inter's mentality made the difference. But even then there was a suspicion that they weren't as good as their points tally suggested. In fact, if the season began when Inter's hot start ended in a 4-1 loss to Fiorentina at the end of September, they would be sixth, 15 points behind Napoli and only two ahead of Milan.
Conduct an analysis of both teams -- one that is unbiased by their results and position in Serie A -- and this shouldn't come as too much of a surprise because they share many of the same problems. Milan and Inter are teams of extremes. At one end you've got goalkeepers of great promise in Gianluigi Donnarumma and proven ability in Samir Handanovic. At the other, there are top-class strikers in last season's co-Capocannoniere Mauro Icardi and back-to-back Europa League winner Carlos Bacca. Excluding the wingers and those players who operate between the lines, there really is little in between.
A common issue is the midfield. Big-money signings Andrea Bertolacci (€20m) and Geoffrey Kondogbia (€31m) have so far been of little value to their new teams. There are too many carpenters and not enough architects. And so when it comes to moving the ball up the pitch, it's as though it rolls through treacle instead of like a hot knife through butter. Chances are few and far between, which complicates things twofold. The strikers don't get any peace of mind if they miss because by now they know another opportunity is unlikely to come.
It leaves them in a state of nervous tension, which in turn is transmitted to the defenders because the longer the team goes without killing off their opponent, the more the fear rises that a single mistake might cost them the game. For a long time this season, the competence of the defences stood out as the major difference between Milan and Inter.
After all, not much separates them in attack. Milan's ranks sixth while Inter's is down in 11th despite there not being too much difference in goals scored: 29 for one, 26 for the other. At the back, however, Inter's defence remains, for now, the best in the league. It has conceded 11 fewer goals than Milan's. They've clocked up 12 clean sheets. Milan have recorded only four and their first didn't come until the end of October after the promotion of Donnarumma at the expense of Diego Lopez.
The worry for Inter was always that if their defence suffered a loss of form and was anything other than impeccable, generally not playing well and not scoring enough goals would catch up with them and that is now happening in spite of Handanovic's heroics between the posts.
So far, 2016 has been an annus horribilis for centre-back Jeison Murillo, and at the moment Inter's defence is every bit as unreliable as Milan's. Recovering solidity is absolutely paramount. Scoring goals is, too. Mindful of that, Inter have acted and are confident of wrapping up a deal for Sampdoria's top scorer Eder. But unless they bring in a playmaker, the expectation is that he'll encounter the same difficulties as Icardi. Milan don't appear able to reinforce. Not unless they sell, which they've had trouble doing this month.
It promises to be a critical weekend. The derby and the final days of the transfer window could well change the course of one of their seasons. But for now, when Inter and Milan face each other on Sunday at a sold-out San Siro, it will be like looking in the mirror.
James covers the Italian Serie A and European football for ESPN FC Follow him on Twitter @JamesHorncastle.