Gonzalo Higuain, Paulo Dybala giving Scudetto chase an old-time feel
The soundtrack of this season in Serie A has got to be the music of Astor Piazzolla, with its traditional bandoneon or concertina accompanied by the virtuoso Yo-Yo Ma on cello. It follows Argentine steps: the ochos, ganchos, sacadas and boleos and dances an unmistakable Libertango.
Each week fans in Serie A follow the extraordinary routines of two other Argentines, Gonzalo "Pipita" Higuain and Paulo Dybala. The twists and turns. Both have got crowds off their feet and have left the pitch to standing ovations.
By now it seems inevitable that the Scudetto will carry one of their signatures although Mauro Icardi, last season's co-Capocannoniere and captain of Inter Milan, plans to have something to say about that between now and May.
For a moment here, just spare a thought for Gerardo "Tata" Martino. It must be hard being the coach of Argentina -- other nations would kill for just one of these strikers and Martino still has Lionel Messi, Carlos Tevez and Sergio Aguero to choose from. Accordingly a host of countries previously tried in vain to persuade Higuain and Dybala to sing another national anthem.
"Pipita" could have played for France: he was born there while his father Jorge played for Brest. Dybala could have represented Italy and can even trace his heritage back to Poland, too. "A Polish journalist made a documentary about me and tracked down the last Dybalas in Krasniow, near Cracow," he told La Repubblica. However, both their hearts beat to the hustle and bustle of life on the streets of Buenos Aires and Cordoba, respectively.
Higuain, at 28, is entering his peak. Now 22, Dybala still has his entire career in front of him. Both have defenders quaking in their boots but for different reasons. Higuain has scored 20 goals in 20 league games. He leads the scoring charts in Europe's top five leagues this season. To put his exploits into context, only five players in history have been more prolific at this stage of a season in Serie A and the last one, Antonio Angelillo, did it at the end of the 1950s.
At this rate, Higuain will finish the season with more than 30 goals. Luca Toni is the only player to do that in Italy since Angelillo in 1959. The former River Plate and Real Madrid striker could even break the record for most goals in a single season, 36, which was set by Gino Rosetti almost 90 years ago. Higuain has scored 12 braces in the last calendar year, including five in his last seven league appearances, and matched Diego Maradona's record for goals in consecutive games (eight) at the San Paolo.
Dybala's numbers are no less impressive when you factor in his age and the fact that his playing time in the league this season has been nearly six hours less. He's scored one goal more than a year ago (10) when he had played considerably more minutes with Palermo; also, he's only a couple of strikes short of the tally (13) with which he finished that campaign. Only one player in Juventus history has ever scored more in their first 20 league games for the club: Pietro Anastasi, almost half a century ago in 1969.
True, Higuain has scored nearly double what Dybala has but if we combine goals (11) and assists (eight), Dybala has now been directly involved in 19 goals so far this season in Serie A. Reduce the sample size down to Juventus' 10-game winning streak and Dybala has remarkably had a hand in nine; he has put away five himself and set up another four. His free kick in a 3-0 win against Verona back on Jan. 6 was Juventus' first since Andrea Pirlo's in the Derby della Mole last April. As if to show it was no fluke, he followed it up at the weekend with another away to Udinese as part of Juve's 4-0 victory.
The evolution of both players has been captivating not least because while they share the same passport and are both decisive for their teams, they're different. Higuain corresponds more closely than his compatriot to the identity of a traditional No. 9, even if he has laid on 16 assists in the league throughout his time at Napoli. Dybala is more a "No. 9-and-a-half," both finisher and creator and more suited to the No. 10 shirt at Juventus than his teammate Paul Pogba.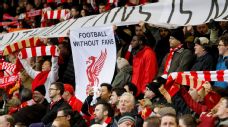 Higuain and Dybala's physiques do nothing to discourage this idea. While there isn't much difference in height, Higuain is the more thickset with "a wrecking ball for a foot and the body of a lumberjack" as Italian journalist Gianni Mura put it. Dybala has the low-slung busy disposition of the game's great imagineers.
Their demeanours contrast too. Higuain sometimes cuts the figure of a grouchy gaucho. MeanwhileDybala wouldn't look out of place as a choirboy in Buenos Aires' Metropolitan Cathedral where Pope Francis used to be Archbishop. Monday's Tuttosport frontpage even called him "San Paulo" ("St.Paul").
Both strikers have the same end goals in mind, but different motivations. Higuain is out for redemption. He refuses to be defined by misses in decisive games for Champions League qualification in a Napoli shirt and in World Cup and Copa America finals for Argentina. He also seeks fulfilment. There has always been a sense with Higuain, even after scoring 24 goals for Napoli in his first season and 29 in his second, that he had at least another gear to go to and his coach Maurizio Sarri didn't shirk from telling him as much.
Sarri told Higuain he was "lazy" and that so far he had realised only "70 percent" of his potential. Just last month headded that "if he doesn't win the Ballon d'Or, he's a d-------." Crudeness aside, it's a measure of Sarri's belief in his talent, a talent that is commensurate with being the best centre-forward in the world right now and of doing what many Argentines of his generation only dream of: emulating Maradona by winning the Scudetto with Napoli.
Dybala, on the contrary, is driven by the desire to establish himself. He wants to show that he belongs on the biggest stage. That his €40 million price tag is money well spent. That Juventus' success isn't in the past now that Andrea Pirlo and Carlos Tevez are gone; rather it's in the present and will be their future as long as he is in the team.
"Tevez, who?" asked Tuttosport's front-page on Tuesday. Those were big boots to fill but Dybala has slipped them on and made them his own. Just how well he has handled that pressure speaks volumes about the character of the player and his management by Max Allegri, who introduced Dybala gradually just as he did Alvaro Morata last season.
A quick learner, Dybala soon got what it meant to play for Juventus: you have to win every game, be "on" from minute one to minute 95 and never switch off. He adapted to a new role and while Higuain lost weight, going to see the dietician who Lionel Messi consulted last season, Dybala put it on, gaining three kilograms in muscle to become more robust.
The result is a force of nature in "Golnado" Higuain and "IncreDybala". Two superheroes. Batman vs Superman. In football terms, as the title race increasingly crystallises into a 1980's throwback between Napoli and Juventus, Higuain vs. Dybala is starting to be framed as the Maradona vs. Michel Platini of our time, although a better comparison [albeit between two non-contemporaries] would probably be Careca vs Omar Sivori.
Curiously enough, only once in the last 10 years has the Capocannoniere gone onto to win the Scudetto: Zlatan Ibrahimovic in his final season with Inter. So with Higuain as the overwhelming favourite for that honour, is history on Dybala's side and Juventus, not Napoli, will win the title? Whatever happens, make no mistake their tango for the Scudetto is guaranteed to have us enthralled.
James covers the Italian Serie A and European football for ESPN FC Follow him on Twitter @JamesHorncastle.