Serie A race is set to go all the way as five teams challenge for the title
As Serie A returns after the winter break, James Horncastle assesses the title hopes of the top five, who are currently separated by just four points.
1st: Inter (36 points)
Why they can win it
Roberto Mancini was a winner as a player and he has been as a coach. He inspired Sampdoria to their one and only Scudetto in 1991, Lazio to their first in a quarter of a century in 2000, ended an agonising 18-year wait at Inter and, in England, made Manchester City champions after 44 years.
In Italy Mancini is considered close to a guarantee and so is having the best defence. Only once in the last 10 years -- Fiorentina in 2006-07 -- has the team with the tightest backline not won the league in Italy. Inter aren't in Europe and so can focus almost exclusively on winning their first title since 2009-10.
There are big margins of improvement in how they play and their chances will be enhanced further if Geoffrey Kondogbia starts to repay his €31 million transfer fee and last season's co-Capocannoniere Mauro Icardi starts to score more regularly.
Why they can't
Too many carpenters, not enough architects. Although things have improved in the construction of Inter's play, goals and results would come more easily if they had a midfield capable of making their passing game smoother and more fluent. Gary Medel and Felipe Melo aren't the answer. Up front, Icardi and Stevan Jovetic have not combined.
Flying to Dubai during the winter break took a toll on Milan a year ago. Will it on Inter now? Ill-discipline -- or poor refereeing decisions if you believe Mancini -- might cost them too. Even if Inter have occasionally played better when down to 10 men, six red cards have made life more difficult than it needed to be.
2nd: Napoli (35)
Why they can win it
In Gonzalo Higuain, Napoli have the league's best and most decisive player. He scored 35 goals in the last calendar year, including eight braces and a couple of hat tricks. In 2015-16 alone, he has 16 in 17 league appearances and we're not even halfway through the season. To put that into some perspective, Icardi and Luca Toni finished Capocannoniere with 22 goals apiece last term.
Higuain's partnership with Lorenzo Insigne is the most lethal in Serie A but, unlike other years, Napoli are finely balanced. Their +18 goal difference is level best with Fiorentina but, as a collective, they have the better individuals. In head-to-head encounters with the current top four, their record is won three, drawn one, lost none.
Napoli have been behind for only 118 minutes this season and Maurizio Sarri, their coach, is a magician. Just look at what he has done for the defence. No wonder they're calling him "Sarri Potter".
Why they can't
Higuain is durable. He played all but one of Napoli's league games last season but, if anything happens to him, it is essential he isn't out for long and that Manolo Gabbiadini isn't sold during this window. Sarri's reluctance to rotate might also tire a team that looked weary going into the winter break, particularly if Napoli go deep in the Europa League.
Also how will they cope with the pressure? It's now more than a quarter of a century since Napoli last won Serie A and there is desperation for that to end. Napoli got vertigo on going top in December and immediately relinquished pole position, surprisingly losing to Bologna. If they do move back into first, can they hold their nerve?
3rd: Fiorentina (35)
Why they can win it
Paulo Sousa arrived in Florence as a championship-winning coach in back-to-back seasons with Maccabi Tel Aviv and Basel. He knows how to lead a title challenge, get a team over the line and has Fiorentina believing they can win the Scudetto for the first time since 1969.
Along with Napoli they have played the best football in Italy this season and everything about their play is in proportion. They have nine clean sheets in 17 games, four of which came without the opponent mustering a shot on target. With 62.6 percent, they also have the league's highest possession figures and best attack.
Fiorentina have spent 768 minutes in the lead this season, which is two hours and 50 minutes more than the next best. They've got great staying power, as their presence in the top three since mid-September shows, and have immediately bounced back from defeat when many thought they would fade away.
Why they can't
Although Fiorentina could hold their heads up high after each defeat, they still lost big games to Napoli, Roma and Juventus, which would give the impression that they're not quite on the same level and thhis is a team punching above its weight. Their revenue and wage bill are much inferior to the other contenders, after all.
Meanwhile, as with Napoli, can they really play any better and sustain these performance levels over entire season? What if top scorer Nikola Kalinic gets injured like Gabriel Batistuta did in the spring of 1999? Khouma Babacar and -- if he stays -- Giuseppe Rossi suggest there is depth to cope but the Europa League also might prove a drain on energy levels.
4th: Juventus (33)
Why they can win it
Because they're Juventus. They've got the knowhow and the experience; they've been there and done it and are now back in the race, which is nothing short of remarkable considering they're in a transition season and were 11 points off the top on the morning of Halloween.
Gigi Buffon got everyone back on message after defeat to Sassuolo and Juve haven't looked back since Juan Cuardrado's stoppage time winner in the Turin derby. Also vital have been a return to 3-5-2, injured players making comebacks, Paulo Dybala becoming the first name on the team sheet and other new recruits like Alex Sandro and Mario Mandzukic all beginning to consistently deliver.
Seven straight wins demonstrate what Juventus are capable of and, with Inter, Napoli and Roma all having to go to the J Stadium in 2016, a fifth straight Scudetto for the first time since the 1930s is a distinct possibility.
Why they can't
No one has ever won the league after the start Juventus had. Plus, if Claudio Marchisio gets hurt they're in trouble. Their Serie A record with him is won eight, drawn two, no defeats. Without him they lack balance and control and have won just twice losing four and drawing once.
Juventus can't afford to take anyone lightly and have dropped points to Udinese, Chievo, Frosinone and Sassuolo. Their Round of 16 Champions League tie with Bayern Munich also comes at a delicate time: Juventus play Inter after the first leg and have the Turin derby after the second.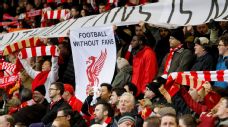 5th: Roma (32)
Why they can win it
Roma's win against Genoa in their final match before Christmas was their first in six weeks and yet they're only four points off the top. Alessandro Florenzi's and Sadiq Umar's goals were also their first from open play over that period and yet, with 32 goals, Roma's attack remains the second best in the league.
If they come through this crisis, make some targeted signings in January and play to their potential, there is no reason why Roma can't win their first Scudetto in 15 years. The ceiling of this team is high and their position in the table is a false reflection of their ability -- there's more to come.
Talismanic captain Francesco Totti is back, as are Mohamed Salah and Gervinho and there's surely more to come from Edin Dzeko. Meanwhile, Kevin Strootman should be fit again in February. Roma can't be ruled out. After all, they have beaten Juventus and Fiorentina and went to Napoli and didn't lose.
Why they can't
The tension around the club continues; fans have abandoned the Olimpico in protest at new public order measures and the ownership. The team is sensitive to the atmosphere around it and that leads to extremes, from euphoric wins against Juventus, Fiorentina and Lazio to, albeit in non-Serie A play, devastating defeats to Barcelona and Spezia.
Moreover, there is the loss of face endured by Rudi Garcia and the speculation surrounding his future. A flaky defence has no reliable centre-back partner for Kostas Manolas and regular natural right-back. Dzeko has been disappointing while Roma have plenty of wingers but no one capable of compensating for injuries to Salah and Gervinho.
James covers the Italian Serie A and European football for ESPN FC Follow him on Twitter @JamesHorncastle.