Roberto Mancini has rebuilt Inter into a throwback side all about athleticism
Inter manager Roberto Mancini has gambled in creating an Inter side that places a premium on athleticism over technique and pressing.Twelve years ago I sat in the bowels of a newly built, half-empty stadium in Qatar and enjoyed a long chat with a rather depressed Pep Guardiola. He was still just 32 and playing for a team called Al Ahly.
Reflecting on how Johan Cruyff had handed him the keys to Barcelona's Dream Team more than a decade earlier he said: "Football was different back then. If I were a 20-year-old at Barcelona today, I would never make it as a professional. At best I'd be playing in the third division. I am not quick, I never had the stamina to run and run for 90 minutes like central midfielders have to do today. I am not particularly good in the air. I am not physically strong. I don't dribble past opponents and I am not a good tackler."
His point was that, at the time, the game had become centered around athleticism and physicality, particularly in midfield. He simply didn't fit. Of course, neither of us knew at the time that things would change radically, that the deep-lying playmaker would make a comeback, that technique would make a triumphant return and that Guardiola himself, as coach of Barcelona, would take the game away from rampant athleticism, middle-of-the-park destroyers and cyborg midfielders.
Guardiola's words come to mind when watching the evolution of Roberto Mancini's Inter. Ownership gave him carte blanche -- in terms of personnel decisions, budget was still limited by Financial Fair Play considerations -- and he assembled a team that looked like a throwback to 2002. Out went guys like Hernanes and Mateo Kovacic: gifted, creative passers, albeit low on consistency and athleticism. Out went the guy who had been hailed as some kind of Messiah a few months earlier, Xherdan Shaqiri: skillful, sure, but slightly chunky, short and not exactly a jackrabbit.
In came Geoffrey Kondogbia and Felipe Melo, big, run-all-day midfield warriors. Fredy Guarin, another freakish athlete, became a mainstay after hardly playing much in the first part of last season. In came Ivan Perisic, Stevan Jovetic and Adem Ljajic, all of whom combine quality with size.
Very broadly speaking, it's a case of little, slow, weak guys out and big, athletic, strong guys in. I haven't checked -- maybe somebody with time on their hands will -- but Inter have likely assembled the biggest starting XI in Europe, with one glaring exception: tiny Gary Medel, whose performances have generally been good enough for Mancini to go against his new found height fetish. Though when everybody is fit at the same time, he may well find himself on the bench as Mancini fields a lineup where everyone is at least 5-foot-11.
Indeed, Mancini's Medel-less best XI has an average height of 6-foot-1.
That is more than 3 inches per man taller than Barcelona's starting XI in the Champions League final. (If Mancini really wanted to indulge he could drop Jeison Murillo for 6-foot-5 Andrea Ranocchia, which would jack the average size up to slightly over 6-foot-2, but that would probably be masochistic.)
It's not just the size and athleticism that strikes you. It's that it comes ahead of technique at a time when just about everybody else in Europe is putting technical ability first. It's not that Kondogbia, Melo and Guarin are bad players, they're not, it's just that there's no obvious play-making passer among them at a time when almost every other side in Europe has one. Nor do Inter have play-making Dani Alves type full-backs. Davide Santon is a solid, safety-first type of guy, while Alex Telles is more of a crosser than a creator. Mancini did sign Martin Montoya from Barcelona over the summer -- who would have brought a different skill set to the table -- but he has yet to see a single minute of action and reports suggest that Mancini isn't thrilled with him.
The attacking onus thus rests largely on the front three: Mauro Icardi, Jovetic and Perisic. They're talented, but they're also often individualists. It's reminiscent of what some clubs did at the turn of the millennium: keep six or seven guys back to defend and win the ball, free your guys up front of defensive responsibility and wait for them to do something.
Results haven't been bad. Inter won their first five games, got walloped at home by Fiorentina and drew at Sampdoria last week. They're second in the table two points off the pace. This prompted some observers to trot out the old cliché about teams that know how to win without playing well and some players seemed to wear the ugliness as a badge of pride.
In fact, it's nonsense. Winning while playing badly isn't a sign of anything other than the fact that you played badly. And playing badly one week suggests you'll play badly next week. Keep playing badly and sooner or later the results dry up.
You don't need advanced analytics to tell you Inter haven't been particularly good and their results are better than their performances. They've scored eight goals in seven games, while conceding six. If you're into Expected Goals, you'll note that they should have scored more (12.2) but they also should have conceded more (9.5). It's a wash.
Inter don't rank higher than fifth in any meaningful Opta statistic I looked at, whether attacking (shots, shots on target, possession, 1 vs. 1s, aerials won) or defensive (shots conceded, shots on target conceded, tackles, tackle percentage).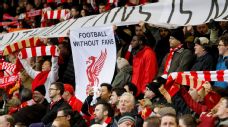 More importantly, there's the eye test. Inter just don't look smooth, particularly with the ball. They may have the brawn, but they don't bully teams physically and they certainly don't outplay them. The difference comes from individual moments of brilliance, like Guarin's goal in the derby or some snippets from Jovetic or Icardi, and, occasionally, a set-piece. It's especially obvious in midfield, where Kondogbia (who has started slowly) and Guarin are looking to make runs rather than build play. That would be fine if there was a passer behind them, but there isn't -- there's Melo, who has played well as a destroyer but can't be expected to create.
Mancini says it takes time for a team with seven new starters to gel and he's right, though with no European football, Inter enjoy a lot of time together on the training pitch. He says down the road he may well move to a 4-2-3-1, which should offer more creativity in the final third. Time will tell if and when it all comes together.
Yet it's undeniable that he made a conscious decision to create a certain type of blueprint for his team, one based on brawn and physicality. It cuts against conventional wisdom, at least among top sides. (Yes, Real Madrid are also a big side, but nobody would suggest that size is the first thing that comes to mind when you think of Gareth Bale, Toni Kroos or Cristiano Ronaldo.)
In terms of natural ability, Mancini was arguably the greatest Italian talent of his generation (one that includes Gianfranco Zola and Roberto Baggio). When he began studying to become coach he felt he had to "unlearn" the game as he knew it and "re-learn" it from the perspective of an average player, one to whom the game doesn't come quite so easily. That process played a big part in his success as a manager and it forced him to, effectively, build his philosophy from scratch. As a result, he's probably one of the best-rounded tactical minds out there, as evidenced by the fact that he's coached sides that have displayed a variety of styles and system over the years.
Why choose this route for Inter? To be different? Because he thinks the pendulum will swing back away from pressing and technique to physicality and athleticism? Maybe.
As it stands, Inter have enough to win Serie A, particularly with no European distractions and Juventus' slow start. Whether it means the formula will work next season in the Champions' League -- which is presumably what he's building towards -- is another matter.
Gabriele Marcotti is a senior writer for ESPN FC. Follow him on Twitter @Marcotti.