Serie A: Five key questions to determine how the season will unfold
"Rich again!" La Stampa cried. "Ciao austerity!" an ebullient La Repubblica waved. After years of tightening the purse strings, Serie A has once again been flashing the cash.
Close to €460 million has been lavished on the transfer market, €329m of which has been invested by Juventus, the Milan clubs and Roma. That's up nearly three times on what the same quartet paid out a year ago, and it's what the league spent as a whole in 2011.
To find a comparable rate of spending, you have to go back to 2001. That was the summer Gigi Buffon, Lilian Thuram and Pavel Nedved moved to Juventus for €135m; Gaizka Mendieta joined Lazio for €48m; Milan found themselves €41m lighter after signing Pippo Inzaghi; and Inter wired €29m Fiorentina's way for Francesco Toldo.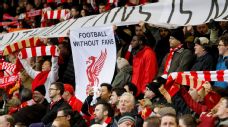 Three players -- Paulo Dybala, Geoffrey Kondogbia and Carlos Bacca -- have cost in excess of €30m this window, and with a fortnight still to go before it closes, these teams aren't done yet. More fresh faces will be added to a new cast. Perhaps Schalke's Julian Draxler or even PSG's Zlatan Ibrahimovic.
The league has lost the three wonders of Juventus -- Andrea Pirlo to New York City FC, Carlos Tevez to Boca Juniors and Arturo Vidal to Bayern Munich -- as well as Xherdan Shaqiri to Stoke City, Matteo Darmian to Manchester United and Mateo Kovacic to Real Madrid.
However, Serie A also brought in Edin Dzeko (Roma) and Stevan Jovetic (Inter) from Manchester City, Mohamed Salah (Roma) from Chelsea, and Mario Mandzukic (Juventus) from Atletico Madrid, while also retaining Paul Pogba (Juve), Gonzalo Higuain (Napoli), Dybala and Felipe Anderson (Lazio). Giuseppe Rossi is back from injury for Fiorentina, too.
Exciting, isn't it? This Serie A promises to be the most balanced, exciting and least predictable season since the early 2000s. With that in mind, here are five key questions to determine how the Italian league will unfold in 2015-16.
1. Can Juventus be caught?
To discourage a creeping sense of boredom, champions long at the top of their game will often make things a little harder on themselves to keep things interesting. They'll wear a blindfold, tie one arm behind their back, get someone to spin them round a few times and then try and hit the target they've been aiming for without fail for years.
Last season, Juventus won without Antonio Conte. For their next trick, they'll try to do it without go-to match-winners Pirlo, Tevez and Vidal -- or, as Maurizio Crosetti put it in La Repubblica, "the brains of the team, its right arm and pair of lungs."
The Italian Super Cup did offer concerned fans reassurances. Even without Giorgio Chiellini, Andrea Barzagli, Sami Khedira and Alvaro Morata, they beat Lazio 2-0 thanks to goals from new signings Mandzukic and Dybala. The faces change but the results remain the same.
Teething problems are still to be expected, though. The team is incomplete -- a left-back, midfield all-rounder and playmaker are being sought -- while trips to Roma, Napoli and Inter all in the first eight games doesn't make for a comfortable adjustment period. Great responsibility lies with Buffon, Chiellini, Barzagli, Leonardo Bonucci and Claudio Marchisio to radiate stability and pass on a winning mentality.
The same goes for Pogba, who asked for and received Juventus' No. 10 shirt. One imagines if Juventus are to win five Scudetti in a row for the first time since the 1930s, they will need Pogba, the only Serie A player on the last Ballon d'Or shortlist, to step up like Michel Platini did for one last time after Marco Tardelli, Zibi Boniek and Paolo Rossi all left following another European Cup final in 1985.
2. Who are the king-slayers?
Aside from the final games of last season, Roma hardly showed up for most of the second half of the campaign and still finished runners-up. Everything is being done to ensure they not only return to their best but get better, too.
The return of the injured Leandro Castan and Kevin Strootman are like new signings and the attack, which ranked eighth last season, looks fast and furious with the additions of Dzeko and Salah. Exhausted by Christmas last season, new fitness coach Darcy Norman, who worked with Germany, might well prove to be the most important recruit of them all if he can get Roma's players to run like sprinters and last like marathon runners.
Napoli, meanwhile, have kept a low profile. In 1987 and 1990, they won the Scudetto after appointing coaches from provincial clubs. Ottavio Bianchi came from Como and Alberto Bigon from Cesena. The omens are good, then, after they hired Maurizio Sarri, a contender for coach of the year after the job he did at Empoli in getting them into back Serie A and finishing 15th last season. Not only did they play great football, they defended well. That's what has been missing from Napoli.
Holes in the team have been filled, the midfield has a great balance to it, while the forward line remains as potent as any in Italy. On his day, Higuain is the best striker in the division and as such, Napoli merit consideration as outsiders.
As for Lazio, when a team exceeds expectations one year, the pattern in Serie A is that it often then fails to meet new and even greater ones the next -- particularly as they come to terms with playing on three fronts. They will have to make sure that pattern isn't followed.
3. Is the balance of power about to swing back to Milan?
As a city, only Madrid has won as many European Cups as Milan's 10. And so its decline and fall in recent years has left a void not only in Italy but on the continent, too. Simultaneously out of Europe for the first time ever, a sense of shame and wounded pride has led both AC Milan and Inter to conclude enough is enough.
Persuaded by Roberto Mancini, Inter owner Erick Thohir has thrown his initial caution to the wind. This, in turn, has stirred something in Milan. Owner Silvio Berlusconi has made the club a priority again, underwriting a spree not seen at the club in almost 15 years, as a consortium led by Bee Taechaubol prepares to pay a quite absurd €480m for a 48 percent stake in the club. This renewed sense of competition, spurring each other on, was best captured in the "derby" over the signing of Kondogbia.
Inter have completely overhauled the team and look like title contenders on paper. Preseason, however, would indicate that Mancini doesn't yet know his best team. Any advantage Inter and others may have at the beginning of the campaign as Juventus figure out how to win without Pirlo, Tevez and Vidal might be diminished unless the coach suddenly happens on the winning formula that has so far eluded him.
Milan, by contrast, already look like they have a clear idea of how they are going to play. You can see the imprint of Sinisa Mihajlovic. It's like they've been coached for the first time in 18 months.
Question marks linger about both teams' defences and the lack of a charismatic, silky passer in each midfield. Both have a lot of ground to make up, but the example of Juventus in 2012 serves as an inspiration. Juve had finished seventh in 2010-11, 24 behind champions Milan, but 12 months later pipped them to the Scudetto.
The Derby della Madonnina is once again an event worthy of its name. Expect Bacca to challenge Mauro Icardi for the crown he shares with Luca Toni as Serie A's Capocannoniere (Golden Boot winner).
4. Where might a surprise come from?
The reawakening of the Milan clubs will make it harder for Lazio to remain on the podium and for Fiorentina to finish fourth for the fourth year running. By the same token, the chances of a Parma or a Genoa muscling into the top six, as has been the case in the past couple of years, would appear more remote.
If there is a team to do it, however, it must be Torino. Despite losing Ciro Immobile and Alessio Cerci a year ago, they had a wonderful campaign, becoming the first Italian team ever to win at Athletic Bilbao and also beating Juventus in the Derby della Mole for the first time in 20 years.
Darmian is gone, but the cast-iron defence of Kamil Glik, Nikola Maksimovic and Emiliano Moretti remains, and the money they got from Manchester United for Darmian has been spent well on under-21 internationals Davide Zappacosta, Daniele Baselli and Marco Benassi. Seasoned front pairing Fabio Quagliarella and Maxi Lopez also know their way around the league. The team is put together well, and Torino have a spirit, identity and stability that many of the better-resourced teams lack.
5. The next big thing
Every year a star is born in Serie A: Domenico Berardi, Dybala, Anderson, Alessio Romagnoli, Daniele Rugani. Who will be next?
Be sure to look out for Gianluigi Donnarumma, a 16-year-old giant of a goalkeeper who might force his way into the Milan side a little like Buffon did at Parma all those years ago.
Inter's new centre-back Jeison Murillo was voted best young player at the Copa America. Bologna claim to have found the new Vidal in Erick Pulgar.
Fiorentina rate Federico Bernardeschi so highly they have given him the No. 10 shirt. Juventus believe this could well be Kingsley Coman's year.
Lazio have gambled on the indisputably huge yet unfulfilled potential of Ricardo Kishna from Ajax and Ravel Morrison (formerly of Man United and West Ham), but European Under-19 Championship and Under-20 World Cup winner Sergej Milinkovic-Savic looks the most reliable.
It wouldn't be a surprise at all if one of these young men sees their value go through the roof in the next nine months.
James covers the Italian Serie A and European football for ESPN FC Follow him on Twitter @JamesHorncastle.