Belgium stay at the top of the FIFA world ranking
The FIFA World Ranking for February has Marc Wilmots' Belgium still at the summit, with the 20 best-ranked teams yet to play an international match in 2016.
Argentina and Spain make up the rest of the top three, with England still ninth, Mexico up one to 22nd and USA a non-mover at 32.
UEFA's presence in the top 50 has been strengthened thanks to upward moves by Scotland (46th, up six) and Norway (50th, up four), while Hungary (19th, up one) continue their upward momentum during an incredible season: they have qualified for their first major tournament in 30 years and have now reached their best ever FIFA World Ranking.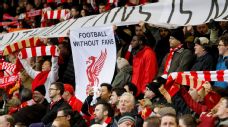 Africa's contingent in the top 50 has dropped to just six, while the representation of the other confederations in the top 50 has not changed.
The three biggest movers all come from Asia, with Palestine at 110th, up 21, Saudi Arabia now 55th, up 20 and Korea DPR rising to 95th, up 18.
Rwanda (85th, up six) have won three of their six matches played since early January and rounded off 2015 with a shock win over African heavyweights Côte d'Ivoire in an international friendly played on 16 December 2015.
The next FIFA World Ranking will be published on March 3.