Honda, Okubo lead Japan's rally
Japan
Zambia
Game Details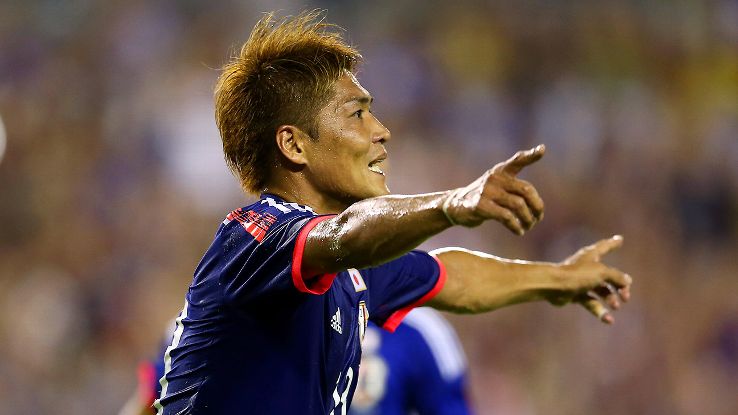 TAMPA, Fla. -- Keisuke Honda had two goals and Yoshito Okubo scored in the 91st minute, giving Japan a 4-3 victory over Zambia in their final warm-up for the World Cup on Friday night.
Honda and Shinji Kagawa delivered within a two-minute span of the second half, helping Japan take a lead and seemingly control of the match after falling behind 2-0 in the first 29 minutes.
Zambia's Lubambo Musonda made it 3-3 in the 89th minute, but Japan weren't finished. Toshihiro Aoyama set up the winner with a pass from near midfield, with Okubo using his left foot to control the ball and then send a shot past goalkeeper Toaster Nsabata.
Honda also scored on a penalty in the opening half after Zambia built their lead on Christopher Katongo's header in the ninth minute and Nathan Sinkala's goal 10 minutes later.