AIFF elections: SC stays HC order, appoints Bhaskar Ganguly as ombudsman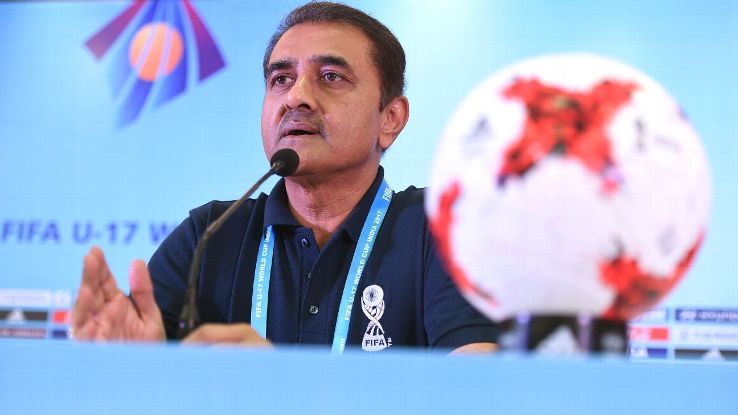 The Supreme Court has stayed the Delhi High Court order that had put aside Praful Patel's election as the All India Football Federation president and also appointed SY Quraishi, former Chief Election Commissioner, and former India football captain Bhaskar Ganguly as ombudsmen to formulate the AIFF constitution within eight weeks. The case was heard on Friday, though the court's orders became public only on Saturday.
This will effectively allow Praful Patel and the other elected committee members to continue in their roles in the federation.
The Delhi High Court's November 2016 order, which was challenged by the AIFF in the Supreme Court, had set aside Patel's election as AIFF president for a third successive tenure, saying the election itself was in violation of the National Sports Code and had directed the federation to hold fresh elections within a period of five months.
Also read
Ugra: Indian football needs a reboot
Why Praful Patel's election as AIFF prez was set aside
What the High Court order means for Patel, AIFF
---
The High Court had also appointed SY Quraishi as an administrator to look into the functioning of the AIFF. The court's order came on a plea by advocate Rahul Mehra contending that the elections of the federation were held in violation of the National Sports Code.
Patel, a former civil aviation minister, was elected to the post in December last year along with the Executive Committee for a four-year term after the high court had vacated a stay on elections.
Ganguly, who played as a goalkeeper, captained India to the quarter-finals of the 1982 Asian Games in Delhi. He represented East Bengal for a decade and also played for Mohun Bagan and Mohammedan Sporting.