Joachim Low: Kevin Grosskreutz's Euro 2016 Germany chances are limited
Kevin Grosskreutz's hopes of forcing his way back into the Germany set-up ahead of Euro 2016 look to have taken a hit with national team coach Joachim Low unimpressed with his conduct over the past six months.
Grosskreutz, 27, moved from Borussia Dortmund to Galatasaray last summer, but a delay in getting the paperwork resolved meant he did not receive clearance to play.
The winger has spent the last six months training with the Turkish club, but as Low found out, he seemingly did little to feel part of the Galatasaray family.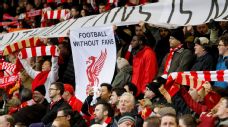 "I have only limited sympathy for the way he has dealt with his career," Low told Germany's Die Welt newspaper.
"I went to Istanbul and met with Galatasaray's coach [Mustafa Denizli], and he told me [Grosskreutz] was flying home [to Germany] practically every weekend from Friday to Sunday.
"You don't do that sort of thing when you are part of a team."
Grosskreutz will not have to do so much commuting in the second half of the season having joined Stuttgart during the winter break, without even playing a single minute over the past six months.
And because of that, it would appear there is no easy route back into Low's squad for the World Cup winner, at least not in time for Euro 2016.
"He's not done anything for half a year," Low added when asked about Grosskreutz's hopes.