Germany not currently Euro 2016 contenders - Sami Khedira
Sami Khedira does not believe that Germany are currently contenders to win the 2016 European Championship.
Germany topped their qualification group but have not been able to maintain the form that saw them win the 2014 World Cup, having won only eight of their 15 games since, and lost to Argentina, Poland, United States, Republic of Ireland and France.
With Miroslav Klose, Per Mertesacker and Philipp Lahm retiring from international football after the World Cup, and captain Bastian Schweinsteiger missing several games through injury, the Nationalmannschaft has not only been struggling for form but also for a new team hierarchy.
Going into 2016, Juventus midfielder Khedira has told Die Welt that it will take "a lot of hard work" to match Spain's achievement of following up a World Cup title with a European title.
"To be honest, in our current state we'd have no chance," Khedira said. "Our performance in recent months were just not good enough. I think everyone's aware of that. We all know that we need to step up to play for the title at the European Championship."
The former Real Madrid player said that Germany can only become contenders if they "become a unit on and off the pitch once again."
He added: "Should we achieve that, and I am fully convinced of it, we are hard to beat. Then we are definitely in the race."
Still, the 28-year-old believes that there are several factors that will determine the team's success.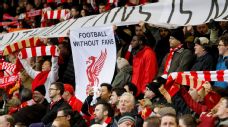 He said: "I am far from saying that a good team spirit is decisive. It's important that we blend in with each other. Definitely. But there are other factors too.
"We need to be in top form, respect and push each other. We'll get better during the tournament if we achieve the latter, but what you don't need at a European Championship are players who only think of themselves.
"You won't win a title with 23 egoists, but I don't have worries about this, because it worked just fine in the past."