Klopp: Friendships put to one side
Borussia Dortmund coach Jurgen Klopp believes there will be no niceties exchanged between Germany's World Cup-winning players when his side face Bayern Munich in the German Super Cup.
- Beckenbauer still friends with Blattter
- Rummenigge blasted in Marco Reus row
- Neuer named Germany Player of the Year
- Kuba returns to action for Dortmund
Dortmund and Bayern do battle at the Westfalenstadion on Wednesday and a number of the squad who triumphed for Germany in Brazil will be on show.
Bayern's Bastian Schweinsteiger and Dortmund's Kevin Grosskreutz were roommates as well as teammates during the World Cup but Klopp is convinced that the Super Cup will be heavy in competitiveness.
"You won't see much of that friendship on the pitch," Klopp told his prematch news conference. "They will not begrudge each other the dirt under their nails."
Klopp will be reunited with a familiar face when Robert Lewandowski lines up against Dortmund for the first time, the striker having moved to Bayern at the end of last season.
"He is still a great guy. There will be plenty of hugs," Klopp promised his former star player.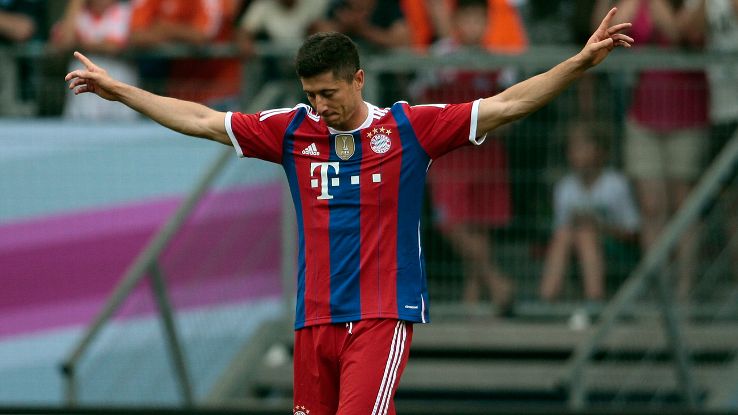 Last season's Bundesliga runners-up will be without a number of key players for the clash with the Bavarians; while the new club captain Mats Hummels and his new deputy Marco Reus resumed team training on Monday, they -- along with Jakub Blaszczykowski -- will not be included in the BVB squad.
Midfielders Nuri Sahin and Ilkay Gundogan are also not available, while Grosskreutz, keeper Roman Weidenfeller and Erik Durm only recently returned to team training.
However, Klopp says Bayern face a similar problem, adding: "But the same applies for FC Bayern. They also had to cope with the late return of the World Cup players. They might have had the most complicated preseason.
"But nevertheless the standard question will be asked again on Wednesday: Which team can cope with their problems the best? The winner can rejoice, but the losers should not fret too much. Because then it's stated that it's only the Super Cup after all."