Dietmar Hamann warns Bundesliga not to copy Premier League formula
Former Liverpool and Manchester City player Dietmar Hamann does not believe the money pouring into the Premier League will improve its quality.
Writing in kicker, the 42-year-old warned the Bundesliga not to follow the example of England's top flight and to instead continue to focus on "good management," much like clubs such as Borussia Monchengladbach and Augsburg have done in the past.
German football has braced itself for the Premier League's new big-money television deal -- worth £5 billion and kicks in next season -- which "poses a great threat to all other European leagues," according to Bayern Munich CEO Karl-Heinz Rummenigge.
Several ideas to generate more money, either in the Bundesliga or across Europe, have been made public in recent weeks, with Wolfsburg sporting executive Klaus Allofs calling for more domestic competitions to be introduced.
Rummenigge, who is also the president of the European Club Association, has not ruled out the creation of a European Super League -- an idea backed by German Football League CEO Christian Seifert, who believes this could raise the profile of Bundesliga clubs in Europe.
"It's a wrong conclusion to believe in Germany that money alone is the key to success," Hamann, who works as a pundit for Sky Germany, wrote. "English football is facing a huge problem. It is walking straight into a crisis. The inflationary growth of TV money next season will not up the level of football."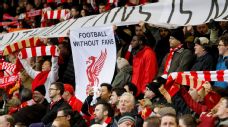 Hamann believes that while Premier League players such as Wayne Rooney or David Silva can earn annual salaries in the region of €15m, too many players are put on an annual wage of €3m "just because they can run straight."
"This makes it dangerous for English clubs," Hamann added, while stating that the Premier League's new television contract is "a bubble" and England should not be the measure for the Bundesliga.
"Even €20m more TV money would not increase Bayern's chances of winning the Champions League," Hamann wrote. "The English teams have been the best example over the past five years that money is no guarantee for success."
The former Germany international also claimed that for all its money, the Premier League has not been able to bring the biggest stars in world football to England.
"It's difficult to find five Premier League players among the 50 best players in the world. Sergio Aguero, Eden Hazard, David Silva, Mesut Ozil, Alexis Sanchez. The giants play elsewhere," he wrote, citing Lionel Messi at Barcelona, Cristiano Ronaldo at Real Madrid and Manuel Neuer and Thomas Muller at Bayern.
Hamann also warned that football should not lose touch with its fans.
"England should not be a role model, but rather a warning," he wrote. "Also because the most popular sport is losing touch with the people more and more."
This, according to Hamann, has also led to a lack of atmosphere in stadiums, and he warned future Manchester City manager Pep Guardiola that he will "experience an atmosphere in the English grounds that will remind him of Unterhaching [a German fourth-tier club]."