Bayern Munich's Xabi Alonso misses Real Madrid, backs club to win trophies
Bayern Munich midfielder Xabi Alonso has said he misses life at Real Madrid, although he is currently happy at the Allianz Arena.
Alonso, 34, joined Bayern from Real Madrid in summer 2014, replacing Toni Kroos who headed in the opposite direction.
Despite a drop in form toward the end of his first season at the Allianz Arena, Alonso has been a success in Bavaria.
He was named best holding midfielder of the first half of the Bundesliga season in the prestigious kicker ranking, and his performances at Bayern have won him a new contract until 2017.
However, the Spaniard told GQ magazine he still thinks of his days at Real, where he won the Champions League in 2014.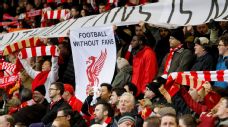 "Of course, I miss Real Madrid," Alonso told the magazine. "I had a five very good years there. I felt recognised, esteemed and respected in Madrid. And that's very important for me."
Despite the turbulence at the Bernabeu, which has seen the managerial role handed from Rafa Benitez to Zinedine Zidane in early 2016, Alonso believes Los Blancos still have what it takes to compete for trophies.
Alsonso added: "Real Madrid have a top team with outstanding players on all positions. They have a foundation, and experience too. Despite their bad start, I am convinced they will compete for the championship as well as for the Champions League."
The midfielder also hailed his current club Bayern Munich as a "representative institution for Germany, just like Real Madrid is one for Spain," and said taking to the field for the Bavarians is a "fantastic experience."