Pep Guardiola and Bayern Munich 'never was true love' - Lothar Matthaus
Bayern Munich legend Lothar Matthaus doubts Pep Guardiola will be able to give the job his full attention after announcing he is to leave the Allianz Arena at the end of the season.
Matthaus believes there "never was true love" between Bayern and Guardiola, who has indicated he will move to the Premier League in the summer.
Arsenal, Chelsea, Manchester City and Manchester United have all been linked with Guardiola, but Matthaus believes the decision has already been made -- despite the coach denying he has agreed anything.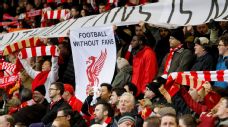 "Guardiola can say what he wants," Matthaus wrote in Sport Bild. "The squad-planning for Manchester City is too important for him to have his head 100 percent with Bayern Munich.
"That's a dangerous situation to be in.
"Guardiola will have five difficult months in Munich. There never was true love between Guardiola and the Bayern players."