Dortmund, Eintracht Frankfurt and Bayern Munich defend Gulf trips
Borussia Dortmund sporting director Michael Zorc says criticism of the club's winter training camp in Dubai is "hypocritical" as Eintracht Frankfurt and Bayern Munich also came under fire for their trips to the Gulf.
All three clubs have faced heavy criticism from fans, media, politicians and sports officials for making the trips, with Frankfurt currently in Abu Dhabi and Bayern in Qatar.
Following the announcement of Dortmund's trip to the United Arab Emirates in December, BVB fans raised banners at the Westfalenstadion protesting against the decision, while the influential fanzine schwatzgelb.de called it a "commercial trip into an undemocratic state."
The fanzine added that the winter training camp in Dubai "betrayed the values" of the club, citing allegations made about the UAE's human rights record.
"That's a hypocritical discussion," Zorc told reporters prior to departure. "I can't understand it. They all get worked up over the human rights situation despite Dubai clearly being a holiday destination for half of Europe."
Zorc added that Dubai was different to states like Saudi Arabia or Qatar, saying they remain "a no-go" for the club.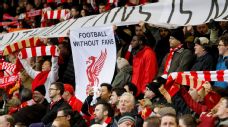 Frankfurt have also been heavily criticised for their trip to Abu Dhabi, with Rolf Muller, the chief of the state of Hesse's sports association, telling HR that "sporting organisations and clubs have a political responsibility."
Muller added: "Footballers in particular are often regarded as idols, and should act as such. When clubs travel to states like Qatar or Abu Dhabi, I at least expect a critical analysis from those clubs."
Frankfurt sporting director Bruno Hubner replied that their duty as a club is to present the squad with the "best conditions" for their winter training camp.
Bayern, meanwhile, were strongly criticised last year for their trips to Qatar and Saudi Arabia and Oczan Mutlu, a member of parliament and the Green Party's spokesperson for sport, hit out at the decision to head back to the region.
"It's incredible that FC Bayern have learnt nothing," Mutlu told Handelsblatt.
Regina Spottl, a spokesperson for Amnesty International, told Spiegel Online: "Bayern can travel to Qatar. Amnesty does not call for a boycott of the training camps in such states, but FC Bayern should also look behind the scenes."
Bayern president Karl-Heinz Rummenigge told Sport Bild in December that a winter training camp is "no political statement." Club captain Philipp Lahm, meanwhile, said that they "won't close their eyes" in Qatar.
However, some Bayern fans have not been convinced by the club's explanations, with Bayern podcaster Yalcin Imre announcing that he has cancelled his membership in an interview with Suddeutsche Zeitung.
"I am disappointed that the club does not take a stronger stand on those issues," he said, adding that by going to Qatar, Bayern "authorised the actions" of the rulers in the Gulf state.