Sandro Wagner - the German Peter Crouch - comes full circle at Darmstadt
One can argue the Germany under-21 team that won the European Championships in 2009 was the best in history. Of the 11 starters who thrashed Stuart Pearce's England 4-0 in the final, six -- Mesut Ozil, Sami Khedira, Mats Hummels, Manuel Neuer, Jerome Boateng and Benedikt Howedes -- were crowned world champions for the senior team just five years later in Brazil. Andreas Beck and Gonzalo Castro also played for their country at senior level, while Sebastian Boenisch switched to Poland and Fabian Johnson was lured to represent the United States by Jurgen Klinsmann.
Only one player who took part in that triumph in Malmo remains uncapped. Sandro Wagner was described by The Daily Telegraph's Henry Winter as "a one-man Valkyrie wreaking havoc on England's defence" that night. He scored a majestic brace, yet few have heard of him thereafter as the lanky striker disappeared without a trace. That is why his emotional comeback with Darmstadt is so remarkable this season.
So can the 28-year-old fulfil his potential at long last? Just ask Ottmar Hitzfeld. Munich-born Wagner was a part of Bayern Munich's youth academy since the age of seven and, after a rather mediocre debut season in the reserve team in 2006-07, during which he only netted twice in 30 games, the veteran coach surprisingly promoted the striker to the first-team ahead of the summer League Cup tournament. With Miroslav Klose, Luca Toni and Lukas Podolski all out injured, Wagner got his chance in the semifinals against Stuttgart and responded superbly. He assisted Franck Ribery for the first goal, then scored the second himself with a neat finish to make it 2-0.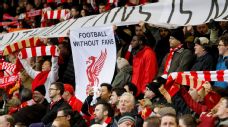 "I have full confidence in Sandro. He can hold the ball and distribute. He had a perfect game for his abilities," Hitzfeld remarked. Bayern president Uli Hoeness was also impressed with the 19-year-old prodigy, saying: "He has improved incredibly." Wagner went on to play as a substitute in the League Cup final, and took part in the first four Bundesliga matches in the 2007-08 season. Hitzfeld would probably have had plans for the striker but the coach left in the summer. Klinsmann, who replaced him, found Wagner surplus to requirements and that's how his long and strange journey started.
Duisburg, who had just been relegated to the second division, were delighted to sign such a promising youngster. "Sandro is a rough diamond who brings a lot of qualities and can evolve with us. He fits exactly into our new concept," said sporting director Bruno Hubner. He was quite right. Wagner scored seven goals in his first season, and thoroughly deserved to be called up for the U21 tournament by Horst Hrubesch.
Upon returning with the gold medal, Wagner's confidence was even higher. That's when he started celebrating goals with a robot dance which brought inevitable comparisons to the striker who invented it. Keep in mind that Peter Crouch was in fine form for Tottenham and the England national team back then, and thus it was quite a flattering nickname, even though the player himself claimed that the dance had nothing to do with the Englishman. It was hard to believe him, because their style and frame are rather similar. At 6-foot-3, Wagner was the closest German answer to Crouch, though many believed that he could be more successful.
Fate decided differently. Wagner started the 2009-10 season in phenomenal fashion, scoring five goals in four games for Duisburg, but then tore cruciate ligaments in his knee. Gone was the robot dance, and suddenly there were suggestions that his whole career was in danger.
Thomas Schaaf's Werder Bremen took a bold gamble on the young striker. They signed Wagner in January 2010 while he was still injured and nurtured him carefully in the reserve team before he was ready to play in the 2010-11 season. The progress was slow, but the striker tasted the Champions League for the first (and last) time, ironically facing Tottenham and Crouch twice. He found some form towards the end of the season and scored five goals, but the joy was short lived, and Schaaf was eventually forced to discard him.
A few months on loan at Kaiserslautern proved disastrous, as the team were relegated. The striker remarked: "The move was a huge mistake. We were not a team, and I felt uncomfortable off the pitch as well."
Little did he know that the next stop would be even worse. Wagner spent three long and frustrating years at Hertha Berlin, only starting 14 times during that period. None of them came last season, as the striker found himself completely out of favour, especially after Pal Dardai was named the new coach in February. The striker didn't figure in the Hungarian's plans at all, and the pair were barely on speaking terms.
Wagner's career seemed to be in ruins. He could only watch his former U21 teammates celebrating their World Cup success in Brazil and playing for top clubs around Europe. His dream of triumphantly returning to Bayern one day was abandoned; his new target was to find a team that would see him as a legitimate footballer again -- no more, no less. That's when Dirk Schuster came along.
As you might have read, Darmstadt are the most incredible underdogs the Bundesliga have ever witnessed. They celebrated two outrageously dramatic promotions in a row while operating on a shoestring budget. They are a true fairytale and that is why they were so appealing to Wagner. He became a fairytale inside a fairytale. He started his Bundesliga career with the richest team, but is now thoroughly enjoying life at the poorest.
Wagner reportedly had offers from Blackburn, Leeds and Nottingham Forest in the summer, but chose Schuster's team. "I liked the people. They don't make themselves more important than they are. Even football isn't made more complicated here than is should be," he said.
The striker waited patiently on the bench for five matches, only entering the field as a late substitute while he was regaining his physical conditioning. But when Schuster gave him the chance, he responded brilliantly, converting a penalty and heading in a late winner against Werder Bremen.
Even missing a last-second penalty in the regional derby against Mainz didn't halt his progress. Wagner responded by scoring against Augsburg and netting the winner in the DfB-Pokal tie against Hannover with his chest. His style might be a bit clumsy at times, but he is an effective team player, who works hard, never stops running and has a very positive attitude.
That is what Darmstadt are all about. Signing Wagner was a gut feeling for Schuster, and he is very rarely wrong. That's one reason he was chosen as Man of the Year by kicker magazine for his phenomenal achievement in keeping Darmstadt out of the relegation zone.
Wagner finished the first half of the season with five goals to his name in all competitions, and some unproven reports suggested that Aston Villa and West Brom were ready to offer €10 million for his services. Schuster discarded them as irrelevant and the player wasn't thinking of leaving anyway. He is in the right place, and 2016 started even better for him. Darmstadt visited Hannover on Saturday as Schaaf made his debut on the bench for the visitors. The coach played an important role in Wagner's career, but the striker was in no mood for sentiment, scoring two trademark poacher goals and leading the Lilies to a 2-1 win.
Darmstadt's fight will continue until the end of the season and Wagner could be one of the main men in their bid for survival. It is likely the striker won't win any more medals in his career, but being part of this remarkable group is probably just as exciting as partnering Ozil and Khedira in the final. Neutral fans around the country are certain to support him.
Michael Yokhin is ESPN FC's European football writer. Follow him on Twitter: @Yokhin