Borussia Dortmund train in Dubai: an inside look at their winter camp
DUBAI, United Arab Emirates -- Every January, the vast majority of Bundesliga clubs scatter to the four winds to escape the German ice and snow and prepare for the second half of the season during a winter training camp in a more hospitable climate. This year, only Cologne and Ingolstadt spent the winter break at home while 10 teams opted for the traditionally most popular destinations: Turkey, Spain and Portugal.
Six clubs, however, really racked up frequent flyer miles. Schalke and Leverkusen went to Florida, Hoffenheim travelled to South Africa, Bayern chose Qatar for the fifth year in a row, Frankfurt decided to go to Abu Dhabi and Dortmund set up their camp in Dubai.
But do you have to travel that far to get into fine physical shape and work on tactical refinements? And is it worth the bother?
Just as Bayern must every winter, Dortmund were forced to field many critical questions about the human rights situation in the Emirates. Finally, on the fifth day of the camp, chairman Hans-Joachim Watzke released his irritation. "For us it's merely a business relationship, we pay for this and then we get out again," he told the press people travelling with the club. "We didn't want to make a political statement."
One is tempted to think that the wanderlust shown by Dortmund, Bayern or Hoffenheim is symptomatic of the times. Surely these clubs could just as well stay in Europe like many of their peers, so does it mean they are traversing the globe in order to, as we now say in football, open up new markets for the Bundesliga brand?
Well, yes and no.
First, it's nothing new for Bundesliga teams to travel far during the winter break. In early 1995, Eintracht Frankfurt toyed with the idea of going to Dubai, not least because the Swiss club Grasshoppers had held a winter training camp there in 1993. In the end, Frankfurt followed the example of Bayer Leverkusen and went to Florida. Frankfurt pitched up their tents in West Palm Beach while Leverkusen settled in Orlando.
One year later, in 1996, Dortmund held their winter training camp in Brazil, where sweeper Matthias Sammer clashed with coach Ottmar Hitzfeld because the player felt it was too hot to work out. In late January of 1997, the Hamburger Morgenpost newspaper reported that St Pauli just couldn't organise even a drop of beer in their winter training camp. It should have come as no surprise -- FC St. Pauli were holed up in Qatar and during Ramadan, no less.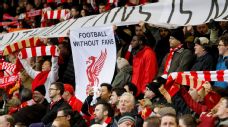 Second, the conditions far from home tend to be more favourable. While Frankfurt and Leverkusen were training under the warm Florida sun in January 1995, Hamburg set up their camp near the town of Side on what is known as the Turkish Riviera. It had been raining for weeks in that part of the country and the training pitch was so muddy that the team couldn't properly use it for the first five days of the camp. Then came another terrible downpour which waterlogged the entire area. A frustrated coach Benno Mohlmann decided to abort the camp after less than a week and go back home.
Nothing of the sort will ever happen in Dubai. But it's not just the weather -- a clear blue sky, no wind, 23 degrees celsius -- that brought Dortmund here. Right next to the training pitch is an elegant, curved building. It houses a high-tech fitness centre that only the Crown Prince (who owns the entire complex) and 16 other people are allowed to use. An exception has now been made for Borussia.
Apart from weight rooms, pools, a cryotherapy chamber (where very low temperatures are used for therapeutic effects) and a space that allows you to simulate any climate on earth, the centre is rumoured to also house a Starbucks that hardly does any business at all but is always fully staffed just in case a member of the royal family feels like having a coffee after a workout.
As the club keep pointing out, the training conditions are not just exceptionally good; they may be the best in the world. But the best thing about such far-flung winter camps is that the players are usually very relaxed. They know the writers aren't going to grill them about something that happened in the last game or ask provocative questions about the next one.
Dortmund's players are particularly relaxed because they are coming off an excellent first half of the season. They ooze the sort of calm assurance that stems from being well on course towards their main goal of the season: getting back into the Champions League. At least that's the party line.
On the third day of camp, striker Pierre-Emerick Aubameyang talks to Sport-Bild magazine on the patio of the team hotel. He says he still stands by what he said back in September -- Bayern won't lift the Bundesliga title. "Pep Guardiola has announced to leave in the summer - let's see what happens," Aubameyang tells them. "We will certainly not give up without a fight, it's not completely over."
This statement, however cautiously phrased, doesn't sit well with the chairman. "Bayern will definitely win the league," Watzke says a few days later, pointing to the Munich giants' eight-point lead over Dortmund. "I'm willing to bet on that." Watzke has to make all these statements because he is the only one representing the board during the second half of camp. After only two days, business manager Michael Zorc vanished from sight, presumably to scout players or negotiate a transfer as Dortmund's midfield is depleted.
Nuri Sahin has been out with a nagging groin injury since February while muscular problems continue to sideline Sven Bender, who's yet to take part in a single training session this year. What's more, in late December the talented Jonas Hofmann was sold to Borussia Monchengladbach and the day before Dortmund left for Dubai, loanee Adnan Januzaj returned to Manchester United.
Two very promising under-19 players have taken up their places and travelled with the first team to Dubai: Felix Passlack -- whom the media likes to refer to as "the new Mario Gotze" -- and Christian Pulisic, born in Hershey, Penn. And here lies another advantage of mid-season training camps: clubs can have a long and very close look at some of the youngsters waiting in the wings. Many miles from home, they don't just train with the older, more experienced players but have to really blend in and become part of the group.
Passlack and Pulisic cope admirably with the challenge. They do well, hold their own and seem at ease among the established stars. Yet although everyone has the greatest hopes for them, they are not expected to make the grade in the imminent future. And so Zorc disappeared in search of a deal or two during the January transfer window.
Clubs often publicise deals just ahead or during their winter training camps. Four years ago, Dortmund annoucned one day before leaving for La Manga in southern Spain that Marco Reus would rejoin the club in the summer. One year later, Borussia held a press conference in La Manga to confirm the rumour that Nuri Sahin was about to return to the fold.
But when Dortmund left Dubai last Saturday after nine days in the sun, there was still no transfer news. The fans will just have to be patient.
Uli covers German football for ESPN FC and has written over 400 columns since 2002.