Fabien Barthez admits defeat in Luzanac fight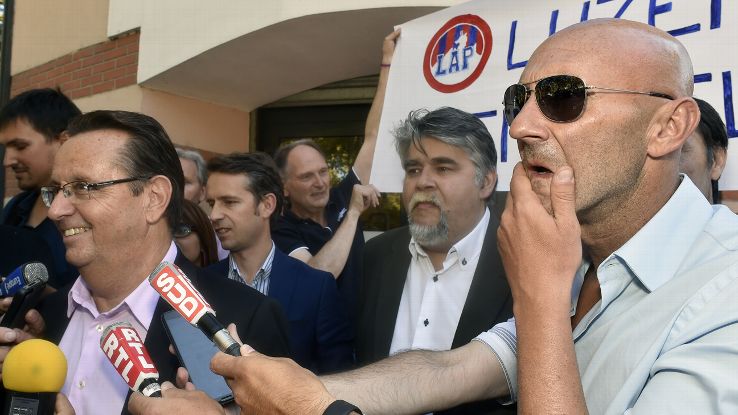 Fabien Barthez has confirmed his dream of seeing Luzenac play in Ligue 2 has died.
Barthez, 43, announced he would be stepping down from his post as director general of the south-western French club, which represents a village of some 650 inhabitants, after finally admitting defeat in his battle with football authorities to have the club's promotion validated.
"You have to know when to say 'stop.' When you can fight no more, you can fight no more," Barthez said after a final, fruitless meeting with French Football Federation president Noel Le Graet on Wednesday.
After a number of court hearings and appeals to France's Olympic Committee, Luzenac were denied access to Ligue 2 as they did not have a stadium meeting the second-tier's standards.
Barthez had hoped to convince Le Graet to allow the club to re-join the National division, in which they finished runners-up last season. However, those plans also fell through, despite the former Manchester United goalkeeper being willing to dip into his own pocket.
"We had done everything to be able to start off again in the National division," Barthez said. "I was to become president and majority shareholder. Everything was laid out, including the budget."
With the entire first-team squad having been freed from their contracts, the club will now be represented by their reserve-team squad, which will play in the seventh tier of French football this season.