Paris Saint-Germain and Marseille have added motivation for Le Classique
It's not just geography that separates Paris and Marseille, right now there is a 32-point gap between Paris Saint-Germain and Olympique de Marseille in the Ligue 1 table. PSG sit atop the league, 24 points ahead of their nearest rival, while L'OM languish in seventh place. Nevertheless, Sunday's Classique between the two sworn enemies is one of the biggest yet in the long and bitter history of this fixture.
Of course, it's not a clash that will decide the title like it was last season. The Parisians are cruising domestically this season, which could see them crowned champions as early as March irrespective of Sunday's result. For PSG, it will be all about pride and preservation; not losing to their arch-rivals and to continue their incredible run of results against them. The Parisians have won each of their past eight encounters with Marseille, and another victory will see them set a new record of consecutive wins against L'OM.
A victory would also mean keeping their unbeaten domestic campaign alive. Beating Lorient on Wednesday saw Laurent Blanc's charges surpass Nantes' record of 32 league games in a row without defeat, set in 1995. Les Parisiens want to add a 34th match to the list, and a draw at the Stade Velodrome would just do that. However, the visitors will go for a win, which would be their 16th straight in all competitions and serve as a springboard 10 days before their first-leg clash at home to Chelsea in the Champions League round of 16.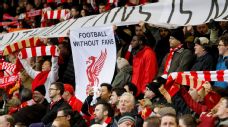 Sunday could be Zlatan Ibrahimovic's last Classique. The star striker, with 20 goals in 19 Ligue 1 matches so far this season, is out of contract in June and there are no talks of a new deal at the moment. He loves playing against Marseille. The Swede has scored eight times against L'OM in nine games since arriving in France and it's against them, back in October, that he became PSG's top goal scorer in the Parisians' 46-year history. Since his arrival, the Classique has belonged to Ibrahimovic. He loves the big occasion, the attention, the exposure; he thrives on the hostile atmosphere at the Velodrome and the Marseillais have never been able to stop him.
For Marseille, it seems written that history is there to be made. L'OM could be the first team to beat PSG in Ligue 1 this season. Some have come close, including Marseille themselves, when coach Michel and his players created problems in November's reverse fixture, but no one has quite succeeded. How sweet it would be for Michy Batshuayi and co. to burst that bubble on Sunday.
They have not won against Paris at the Velodrome since November 2011, and their home form in the league has been terrible this season (Marseille are without a win in Ligue 1 at home since October). But this is such a special game, and destiny could play its part. It would be typical, and typically Marseille, if those two bad runs come to a halt when the Parisians come to visit.
L'OM's away form (five wins and a draw in their past six road games) has kept them afloat this season. They are only five points behind third-placed Nice and eight behind Monaco in second, with the pair facing each other on Saturday. Marseille could take advantage, offering up further incentive to end PSG's unbeaten run.
The Marseillais don't need much incentive, though. Considering how the season is going, Marseille's players don't need any added motivation for this 88th Classique, especially as they are on an 11-game unbeaten run of their own (four wins and seven draws). A win would give them a massive boost in confidence and would make them serious contenders for a top-three finish.
A victory would taste even sweeter for the fans, as the terribly disappointing home form has frustrated and angered supporters. Michel, the Spanish manager who replaced the much-loved Marcelo Bielsa early in the season, is struggling to win them over. They call him "Fashion week" because he always looks so sharp in his suit but has not been so efficient as a coach. He has not been helped by the club, and the signing of Steven Fletcher on loan from Sunderland last month has proven it again.
However, Sunday's Classique could be a turning point for him, too. A win and his credit will skyrocket. A win for Marseille could change the whole dynamic of the season. It would also be a famous twist in an already very eventful rivalry.
Julien Laurens is a London-based French journalist who writes for ESPN FC and Le Parisien. Follow him on Twitter: @LaurensJulien.